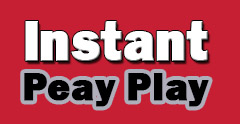 Clarksville, TN – This week begins the Ohio Valley Conference's spring championship season for Austin Peay State University's spring sports, with both the men's and women's tennis teams along with the women's golf team opening their respective championship tournaments.
The women's golf team will open the week's action April 18th through April 20th at The Robert Trent Jones Golf Trail at Hampton Cove, in Owens Cross Road, AL.
Jessica Cathey will lead the squad, playing in the number-one position, while Morgan Kauffman, AnnaMichelle Moore and sisters Ashton and Taylor Goodley rounding out the Govs participating in the event.
Three of the players, Cathey, Kauffman and Moore played in last year's championship, which was also played at Hampton Cove – s par-72, 6,050-yard course.
Austin Peay, who finished seventh last year, will be paired with Southern Illinois Edwardsville in the opening round – with their tee times starting at 8:50am, with their number-five player, while Cathey will be the final to begin the opening round, teeing off at 9:30am.
For the men's and women's tennis teams, they will begin their respective tournament on April 22nd at the Centennial Sportsplex Tennis Center in Nashville, TN, with the tournament championship finals scheduled for April 24th.
For the men's tennis team (7-10, 8-3 OVC) this marks the eighth straight year the Govs have made the tournament, while the women's tennis team (7-9, 6-4 OVC) returns to the post season for the first time since the 2013 season.
Both teams will kick-off play on April 22nd, with the men's team coming in as the third-seed in the tournament and will open play at 10a.m. versus Belmont – who comes into the tournament as the sixth seed.
Manuel Montenegro (primarily at number-three singles) and Almantas Ozelis (number-two singles) have the Govs best overall records in single play heading into the tournament.
The women's tennis team, the tournament's number-five seed, will face fourth-seeded Eastern Illinois at 2:00pm.
Sisters Lidia Yanes Garcia (at No. 1) and Claudia Yanes Garcia (No. 2) have led the women's team this year with single's records of 13-3 and 13-2 respectively.
Both teams had 4-3 results in their head-to-head matchups versus their respective tournament opponents, with the men's team defeating Belmont just over a week ago on April 9th, while the women's team fell to Eastern Illinois back on March 26th.
This week's championships will begin five championship weeks for OVC teams, concluding with the OVC Baseball Championship May 25th through May 29th.