Written by David Vergun
Defense Media Activity – Army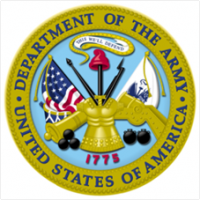 Washington, D.C. – Obesity and overweight metrics, along with health indicators like tobacco use, injuries, substance abuse and the Performance Triad were among the topics at a conference last week discussing the inaugural "Health of the Force" report.
The HOF report, released at the end of 2015, provides Army leaders, including installation commanders, a starting point regarding where best to invest resources to help Soldiers lead healthier lives, and consequently, improve combat readiness, said Col. Deydre Teyhen, assistant deputy chief of staff, Army Public Health Center.
That report, she said during a media roundtable conducted from the Office of the Army Surgeon General in Falls Church, Virginia, March 16th, is similar to, but much more comprehensive than "The State of Obesity: Better Policies for a Healthier America" report, issued by the non-profit Robert Wood Johnson Foundation in 2014.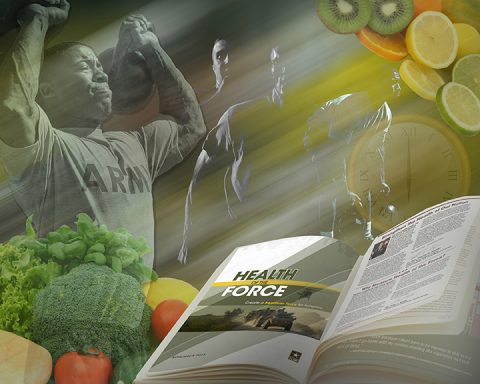 Besides obesity and overweight metrics, the HOF report measures Soldiers' three Performance Triad elements: sleep, activity and nutrition per the Army Global Assessment Tool, or GAT 2.0. It also takes into account other health indicators like hospital admissions, chronic diseases and medical readiness.
Taking all measurements into account, the report then provides a detailed breakdown, installation by installation of those factors, with an overall health rating broken down by categories.
With that valuable data in hand, Teyhen said it's now up to the installations and commands to see what they're doing well and what needs improving. For example, she said if one installation is doing really well on a health factor, like say, fewer smokers, but is doing poorly on sleep, then she said she encourages those installations or commands to share what they think the factors are that are making the metrics go up or down.
The vehicle for this exchange of information, she said, could be the Community Health Promotion Council, chaired by the senior mission commander on each installation. The councils normally meet quarterly to discuss readiness issues.
The medical treatment facilities would not be in the best position to utilize the HOF report, since they on average see one Soldier just 100 minutes a year. That's not really enough time to address health factors that could impact them since most of that time would be spent simply diagnosing and treating a problem. That's why utilizing the HOF should start with leadership, she said.
Barbara Agen Ryan, a retired Army officer, health strategist and lead for Communications, Education, & Training System for the Health & Performance Triad, OTSG, said the goal of the HOF report is to "provide commanders with data-driven information that can help proiritize efforts and influence resources to produce culture change; the HOF report is intended to facilitate personal health readiness and create environments where the healthy is the easy choice."
People don't get up in the morning wanting to be unhealthy, she said. However, their environment often influences the choices they make.
Nutrition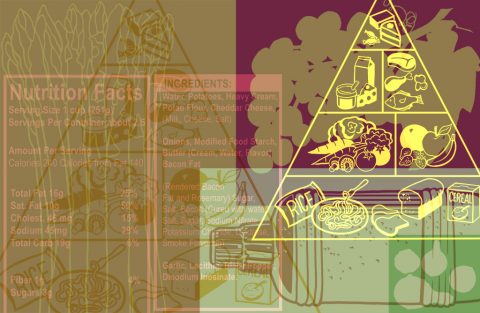 For example, if vending machines with junk food in them are readily available, that's what they'll choose, Teyhen said. Or, if food in the dining facility is fatty or sugary, that's what they'll eat.
Teyhen provided some examples of what some installations have done to alter this environment.
Some installations have invited local farmers to bring their fresh produce on-post and set up farmers markets, she said.
Fort Campbell in Kentucky moved its dining facility salad bar closer to the entrance and that alone increased consumption of salads by 24 percent, she said. They also moved the dessert bar farther away and consumption for that went down 17 percent.
The dining facility personnel basically copied what stores do with product placement for greater sales of higher-priced goods, Teyhen added.
Another thing that Fort Campbell did was move the smoking shack farther away, she said. That alone dramatically decreased smoking — just because it made it less convenient for smokers to get there.
Besides altering the environment, another approach to help people make healthier choices, Teyhen said, is to provide them helpful information. For instance, keep healthy food in a clear bowl or wrapped in cellophane. People, kids especially, are more apt to use what they can see right away. Keep the unhealthy food wrapped in something opaque like aluminum foil.
The goal for fruits and vegetables, she added, should be eight servings per day, or about at least half of all food consumed. Teyhen said she advises people to eat their fruits and vegetables first, so they're already to some degree satiated before consuming other things like meats or dairy.
A trick to getting children to eat healthy foods, she said, would be to ask them what Popeye would eat, before the waitress comes. Kids tend to pick healthier choices.
For a group of adults, a similar trick would be to mention in passing that "this place has the best salmon salad I've ever eaten," Teyhen offered. That really influences others.
Once people start altering their behaviors, she said, it quickly becomes engrained into their thinking and habits. For example, they start craving fruits and vegetables over cupcakes.
One thing "we never do," she added, "is to tell people they can't eat cupcakes. It's about positive reinforcement, not telling people what they can't do."
The Army is currently working to put healthier foods in vending machines and dining facilities on post, Teyhen said.
Activity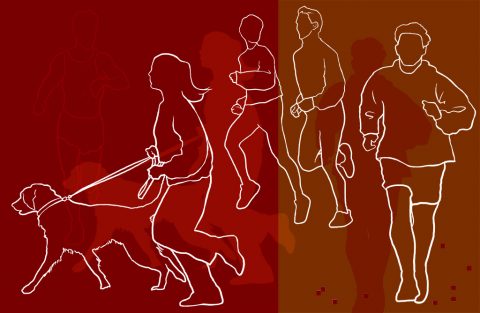 Teyhen found an interesting data comparison in the report regarding physical activity.
At Fort Riley, Kansas, Soldiers do better at strength exercises than they do at aerobic ones. The opposite is true for Fort Campbell, however. Commanders, she said, might want to tweak the mixture of physical training to provide better balance.
The Army would ideally like physical education reinstalled in public schools nationwide, as that impacts the quality of health recruits have coming in, she said, adding that she hopes the HOF report helps influence decision makers at the national level.
Lt. Col. Robert C. Oh, physician lead for Performance Triad, OTSG, said musculoskeletal injuries are a huge problem for the Army, accounting for 76 percent of all Soldiers deemed non-deployable.
In any given year, about 55 percent of Soldiers receive such an injury, accounting for some 10 million limited duty days per year, he said.
By comparison, the rates for those types of injuries for college athletes is just 25 percent, he said, noting that lower overall fitness of Soldiers and overweight issues are likely to be the biggest contributing factors for that discrepancy.
Tobacco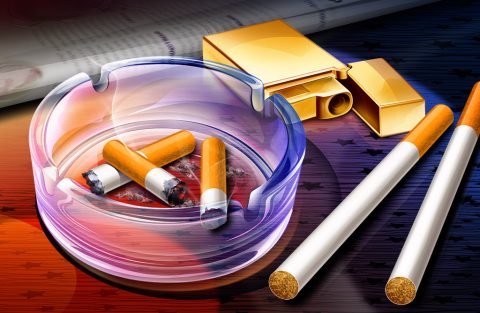 Tobacco products are also hurting Soldier readiness, Oh said.
Use of tobacco and the smokeless variety for Soldiers is high and impacts readiness, he said.
The Army Medical Command is now in the process of trying to create smoke-free campuses across the medical facilities Army-wide, he said.
A good news story, he said, is that Soldiers at Fort Bliss, Texas, have lower tobacco usage than in the surrounding community. Perhaps they have solutions that installations could implement.
Sleep
Dr. Amy M. Millikan Bell, medical advisor, Army Public Health Center, said another big health issue for Soldiers is sleep. Soldiers are getting much less sleep than the average American, Bell said. Only about 15 percent are getting the recommended seven or eight hours.
Lack of sleep contributes to accidents, poor decision-making and other types of errors that degrade readiness, she said. While there are times during an operation when Soldiers cannot get adequate sleep, they should be afforded the extra sleep time during non-critical periods.
Fort Riley set up sleep day rooms where Soldiers can go to nap in the middle of the day. Even a short nap improved their overall situational awareness, she said.
Meanwhile at Fort Carson, Colorado, the unit changed its physical training sessions to the afternoon instead of early morning so Soldiers could get their sleep. This had a secondary benefit of giving parents the opportunity to have breakfast with their children. It was a huge success, she added.