Austin Peay Sports Information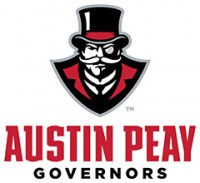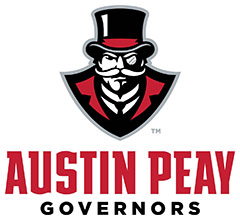 Fairfax, VA – Six Austin Peay State University student-athletes were named to the 2016 Arthur Ashe, Jr. Sports Scholar Teams, selected by Diverse: Issues In Higher Education magazine.
Senior Breigh Jones capped her stellar career with a third honor from the publication, while seniors Kymmalett Ross and Jessica Gray and junior Unjala Lester earned their second honors. Senior Tiasha Gray and sophomore Kirstin Robertson were first-time recipients of the honor.
Jones, Ross and Tiasha Gray were part of Austin Peay's 37-athlete graduation class that participated in the May 6th commencement exercises.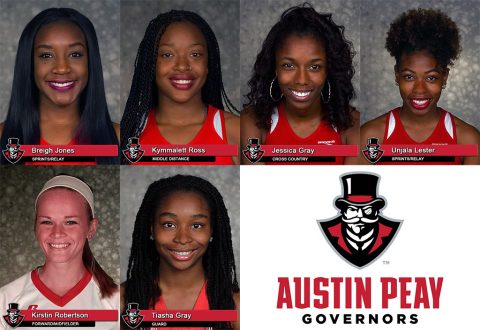 These athletes have been responsible for some of Austin Peay's greatest athletic achievements over the past few seasons.

Jones exits Austin Peay a three-time NCAA Regional qualifier, with seven school records and 16 Ohio Valley Conference Championship medals to her name.

Her teammate, Ross finally enjoyed a long-sought after season of health in 2016 that included her first individual gold medal at the OVC Championships in the 55m dash in February.

A two-time All-OVC honoree and the 2014-15 OVC Defensive Player of the Year, Tiasha Gray departs as Austin Peay's all-time leader in steals (314), second in scoring (1,911 points) and is the only player in school history with 1,500 points, 500 rebounds, 500 assists and 300 steals.

Diverse: Issues in Higher Education sponsors the Arthur Ashe, Jr. Sports Scholar Awards to honor undergraduate students who have excelled in the classroom as well as on the athletic field. Inspired by tennis legend Arthur Ashe, Jr.'s commitment to education as well as his love for the game of tennis, U.S. colleges and universities are invited to participate in this annual awards program by nominating their outstanding sports scholars. In addition to their athletic ability and academic performance, Arthur Ashe Jr. Sports Scholars demonstrate a commitment to community service and community activism.

To be recognized, students must have a cumulative grade-point average of 3.2 or higher through the fall of 2015, completed one full academic year at the nominating institution, be enrolled for the fall term of the academic year being nominated, be an active member of an intercollegiate athletic team during the 2015-16 year and have a record of campus or community service.



Sections
Sports
Topics
APSU, APSU Athletics, APSU Basketball, APSU Cross Country, APSU Sports, APSU Track and Field, APSU Women's Basketball, APSU Women's Cross Country, APSU Women's Track and Field, Austin Peay State University, Breigh Jones, Fairfax VA, Jessica Gray, Kirstin Robertson, Kymmalett Ross, NCAA, Ohio Valley Conference, OVC, OVC Defensive Player of the Year, Tiasha Gray, Unjala Lester