Nashville, TN – The Tennessee Department of Insurance's (TDCI) Consumer Insurance Services Section returned $1,577,917.59 to Tennessee consumers through the first half of 2016.
The restitution efforts were the result of TDCI insurance investigators mediating between insurance companies and policyholders to get denied claims overturned and paid for Tennessee policyholders.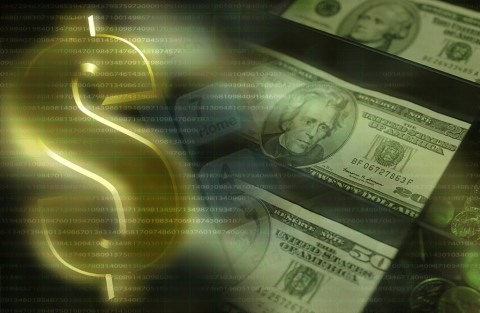 "2016 is again shaping up to be a busy year as our team responds to consumer complaints and works diligently to advocate for Tennessee consumers from all walks of life," TDCI Assistant Commissioner Insurance Division Michael Humphreys said. "We encourage Tennesseans to call us if they have questions or concerns about all types of insurance products and services."
Last year, more than $2.8 million was repaid in total to Tennessee consumers through the department's restitution efforts.
In addition to TDCI's restitution work, the Consumer Insurance Services (CIS) team has answered 12,012 calls and assisted with 462 written inquiries so far while handling 1,825 formal complaints. The CIS team also helped identify over $100,000 in life insurance benefits through TDCI's new Lost Policy Service, which took effect in April 2016.
The majority of the complaint volume pertains to health-related issues with claim denials and delays being the top complaints.
The Department encourages policyholders to remember that filing a complaint or otherwise contacting TDCI is always an option if they are ever denied a claim or even have a question or concern about their insurance policies.
Consumers should always remember a few handy tips for working with their insurance companies:
Do your homework before purchasing a policy for any line of insurance.
Read the policies so you'll know and understand its provisions before filing a claim.
Verify that the company and the agent are licensed in Tennessee before you buy. Visit our website to verify license status.
Look up complaint data to see how well a company is responding to consumer issues.
Homeowners should always keep pictures and/or receipts for all contents on your property. (Most fire losses leave nothing.) Digital tools such as MyHome Scr.APP.book lets you quickly capture images and descriptions of your belongings to help you determine how much insurance you need and for filing a claim.
For auto policies, know your coverage limits and what is required by state law. The WreckCheck app guides you through the steps to take following an auto accident.
For health policies, make sure your doctor and/or healthcare facility is participating in the network of your insurance carrier.
For life insurance policies, depending upon age and health status, you may or may not be eligible for certain products. If you have never purchased a life insurance policy before, you may seek the assistance of a licensed agent to help you make the choice that is best suited for your personal needs.
Questions? We can help. Contact us at 1.800.342.4029 or 615.741.2218.
About the Tennessee Department of Commerce & Insurance
The Tennessee Department of Commerce & Insurance (TDCI) is charged with protecting the interests of consumers while providing fair, efficient oversight and a level field of competition for a broad array of industries and professionals doing business in Tennessee. Our divisions include the Athletic Commission, Consumer Affairs, Tennessee Corrections Institute, Emergency Communications Board, Fire Prevention, Insurance, Tennessee Law Enforcement Training Academy, Peace Officers Standards and Training, Regulatory Boards, Securities, and TennCare Oversight.
To check a license of a professional regulated by the Department, go to http://verify.tn.gov/.