Cunningham, TN – On Saturday, July 30th, 2016 Circuit Court Judge 19th Judicial District Part III candidate Ted Crozier Jr. talked at the 108th annual Lone Oak Picnic put on by the Central Civitan Club.
"As a judicial candidate, I can't tell you what I would do in a case. All I can tell you is my background, my experience and my family. I am retired military. I went to the United States Military Academy. Spent 20 years in the military and then retired from there," said Crozier Jr.
"I then went to law school and practiced for about 5 years, primarily criminal stuff when I was in private practice. Then for the last 11 years, I have been clerk and master for the chancery court," Crozier Jr. stated.
"As clerk and master, I have heard hundreds of cases that are referred to me," said Crozier Jr. "During that time, I have written opinions similar to what I would be doing as a circuit court judge. And to this day, not one of my rulings have been overturned. That doesn't mean that won't happen in the future, but so far, I've been doing a pretty good job."
About the Lone Oak Picnic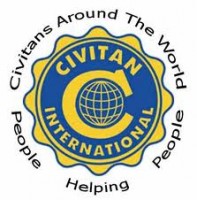 The Central Civitan Club has sponsored the Lone Oak Picnic since 1975. Lone Oak is a tradition for candidates in Montgomery County. All the money raised is used in the communities south of the Cumberland River through several projects sponsored by the Central Civitan Club.
The Central Civitan Club, for example, supports the local Boy and Girl Scout troops. The club provides financial assistance to victims of house fires in the community. It supports educational and extracurricular activities of the students, teachers and staff of both Montgomery Central High School and Cumberland Heights Elementary School.
It also supports the Buddy Ball Special Needs Athletic League as well as the #BeMoreLikeWade 5K Scholarship Run/Walk/Crawl. These are just a few of the activities the Club Supports.
They also fund scholarships for and support many educational and extra-curricular activities of the students, teachers and staff at Montgomery Central High School, Montgomery Central Middle School and Montgomery Central Elementary School as well as Cumberland Heights Elementary School.