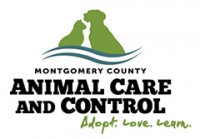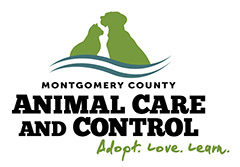 Montgomery County, TN – Montgomery County Animal Care and Control (MCACC) is pleased to partner with the Madison Street Lowe's for the store's annual Lowe's Heroes Project.
On September 28th, 29th and 30th, MCACC will be taken over by Lowe's Heroes employee volunteers and other community volunteers that wish to join in. Work includes interior facility painting, exterior wood staining, landscaping and outside kennel roofing.
Melissa James, Human Resources Manager for Lowe's on Madison Street states, "Lowe's wants to make a difference in our local community through the Heroes project. Pets have the ability to make a positive impact on our mental and emotional health. As a military spouse, my pet provides security and company when my husband is deployed. Our store is proud to partner with MCACC to make a lasting impact, and to make the facility more comfortable for the animals that spend time here."
MCACC Director Jeanette Farrell adds, "We are thrilled to partner with Lowe's on this project. Our interior will get a new color scheme with fresh paint and our outdoor kennel areas will be getting a huge overhaul to increase the look, functionality and safety for the animals and volunteers. I cannot express how excited and thankful we are to be a part of this project."
The MCACC facility will be closed to the public on Wednesday, September 28th and Friday, September 30th. On Thursday, September 29th, Lowe's and MCACC will host an animal adoption event from 11:00am to 7:00pm and invites the public to come by and find a new furry family member!
Thank you to our donors, Valspar and Olympic Paint, for donating the paint and to Lowe's for providing all additional supplies to complete the project. The estimated project cost including donations, supplies and manpower is equivalent to $10,000.
Although MCACC will be closed to the public on Wednesday and Friday during the project, groups and citizens wishing to help with the project are welcome but must register. To register to volunteer, contact Elizabeth Black at 931.648.8482.
About Montgomery County Animal Control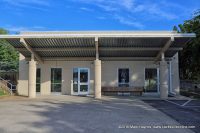 The mission of Montgomery County Animal Care and Control is to promote and enforce the humane treatment of our animal population as well as a dedication to rabies eradication, reducing animal euthanasia and controlling the pet population through a cooperative effort with the community.
You can contact Montgomery County Animal Care and Control by phone at 931.648.5750. They are located at 616 North Spring Street, Clarksville, TN 37040.
You can visit their website at www.mcgtn.org/animal-control