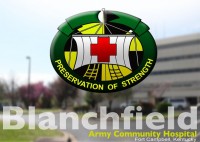 Fort Campbell, KY – Eligible retirees and their family members with a valid DoD ID card will have an opportunity to receive three immunizations during Fort Campbell's Soldiers and Families for Life Appreciation Week's final day, September 24th, culminating the week-long activities.
Blanchfield Army Community Hospital's medical team will be available at the Soldier Support Center from 1:00pm to 5:00pm to talk one-on-one about health promotion opportunities with retirees and their family members as well as provide the shingles, pneumonia, and influenza vaccines.
"We are only offering the injectable influenza vaccine this flu season," said Sgt. 1st Justin Saunto, Blanchfield Army Community Hospital noncommissioned officer in charge of the health fair.
On June 22nd, 2016, the Advisory Committee on Immunization Practices (ACIP) recommended not using intranasal influenza vaccine (LAIV4/Flumist); therefore, the DoD will not be using the intranasal spray vaccine this year.
Clarksville, Tennessee local retiree Tim Terry attended last year's Retiree Appreciation Health Fair and was appreciative of the efforts made to him and others. "I think it's a great program they setup for us. I want to thank everyone who has had a part in it and the service you've given us. A lot of people volunteered to help us out and I want to say, thank you to them and thank you to Fort Campbell."
Saunto looks forward to talking with retirees and their families this year.
"We are honored to provide this annual offering to our treasured Retirees and their family members. They have led the way for Soldiers and families serving the country today and we are grateful for their service and sacrifices. This is one small way we can show our appreciation to them," said Saunto.