Tennessee Athletic Department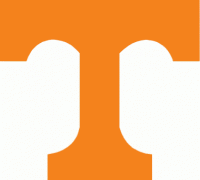 Nashville, TN – Vanderbilt 6-6 (3-5) topped No. 24/24 Tennessee 8-4 (4-4) in an offensive slug fest on Saturday, taking a 45-34 win over the Volunteers at Vanderbilt Stadium.
The Vols (8-4, 4-4 SEC) and the Commodores (6-6, 3-5 SEC) traded scores all night before Vanderbilt pulled away with a 14-point fourth quarter. Tennessee, which is No. 19 in the College Football Playoff rankings, led 31-24 at the half. Vanderbilt outscored UT 21-3 in the second half.
On the final play of the second quarter, junior defensive end Derek Barnett registered his career-best 12th sack of the season and the 32nd of his career to tie the great Reggie White for the most career sacks in Tennessee history.
UT senior quarterback
Joshua Dobbs
completed a career-high 31 of 34 passes for 340 yards and two touchdowns and also ran for 53 yards on 13 carries.
Alvin Kamara ran for 69 yards and two scores on 10 carries. The Vols' redshirt junior running back also led the team with eight catches for 72 yards and a score.
Josh Malone caught a 27-yard touchdown pass from Dobbs with 54 seconds left in the first half to give the Vols the lead entering the break. The UT junior wideout finished with career highs of seven receptions and 121 yards.
Vanderbilt totaled 608 yards of offense — the most ever for the Commodores in the 110 games of the in-state rivalry. Sophomore quarterback Kyle Shurmer finished 21-of-34 for 416 yards, two scores and one interception. Vanderbilt redshirt junior team captain Ralph Webb rushed for 114 yards and two touchdowns on 21 carries.
Kamara enjoyed a hot start in the first and second quarters, weaving through traffic for three scores, including a 21-yard catch from Dobbs with 3:40 left in the first quarter. His one-yard touchdown run just over a minute into the second quarter gave the Vols a 21-7 advantage.
Vanderbilt's offense engineered three scoring drives of over 60 yards in the second quarter to climb back into the game. After a 25-yard field goal by Aaron Medley gave Tennessee a 34-24 lead with under four minutes left in the third quarter, Vanderbilt answered with three touchdowns.
2nd Most Touchdowns in a Season
With four touchdowns on Saturday, Tennessee now has 58 total touchdowns on the season, marking the Vols' most touchdowns in a season since scoring a program-record 62 in 1993.
Dobbs Sets New UT Rushing Record
Dobbs now has 713 rushing yards on the season, breaking his own Tennessee 2015 record of 671 for most rushing yards by a quarterback in a season. He also has 2,042 rushing yards for his career, becoming the first UT quarterback to top the 2,000-yard rushing mark.