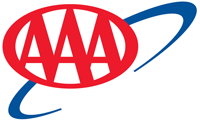 Knoxville, TN – To help host safe celebrations this New Year's Eve, the Auto Club Group Traffic Safety Foundation has released a new edition of The Great Pretenders Party Guide.
This guide includes flavorful, nonalcoholic recipes from prestigious AAA Diamond-rated establishments and, most importantly, includes tips for providing a safe, memorable, and responsible environment for your guests.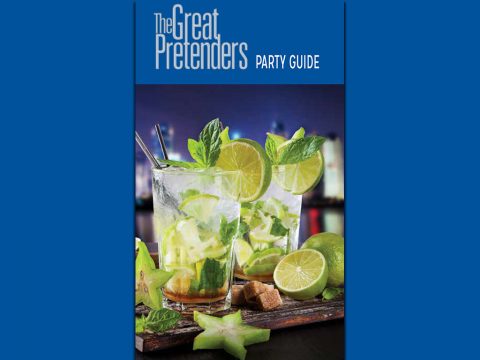 "Party hosts can help their guests avoid the very real danger of impaired driving, " said Stephanie Milani, Tennessee Public Affairs Director, AAA – The Auto Club Group.
"By planning ahead, there is no excuse for anyone to get behind the wheel while impaired," stated Milani.
AAA offers these tips to party planners to be first a friend, then a host:
As guests RSVP, confirm that one person in each group is prepared to be a non-drinking, designated driver, and present a small gift to each designated driver on the night of the party.
Don't let guests mix their own drinks. Choose a reliable bartender to help keep track of the size and number of drinks that guests consume.
Plan activities and party games, such as door-prize drawings. Planned activities encourage people and make for less active consumption of alcohol.
Always offer nonalcoholic drinks or "mocktails" for designated drivers and others who prefer not to drink alcohol. Sparkling grape juice is a good alternative to champagne.
Download the Great Pretenders Party Guide from the Auto Club Group Traffic Safety Foundation to learn more.
About Auto Club Group Traffic Safety Foundation
Established by AAA – The Auto Club Group in 2010, Auto Club Group Traffic Safety Foundation, Inc. (ACGTSF) is a 501(c)(3) non-profit organization and public charity dedicated to producing a significant and continuous reduction in traffic crashes, injuries and deaths in the communities targeted by its efforts.
ACGTSF provides programs, education and outreach to increase public awareness about the importance of traffic safety and improve driving behavior. ACGTSF is funded by voluntary, tax-deductible contributions from organizations and individuals who support ACGTSF's purpose.
Visit www.AAA.com/foundation for more information.
About The Auto Club Group
The Auto Club Group (ACG) is the second largest AAA club in North America. ACG and its affiliates provide membership, travel, insurance and financial services offerings to over 9 million members across eleven states and two U.S. territories including Florida, Georgia, Iowa, Michigan, Nebraska, North Dakota, Tennessee, Wisconsin, Puerto Rico and the U.S. Virgin Islands; most of Illinois and Minnesota; and a portion of Indiana.
ACG belongs to the national AAA federation with more than 56 million members in the United States and Canada and whose mission includes protecting and advancing freedom of mobility and improving traffic safety.
About AAA's Diamond Ratings
Each year, AAA's professional staff of inspectors evaluate nearly 60,000 hotel and dining establishments throughout the United States, Canada, Mexico, and the Caribbean. Establishments that meet AAA/CAA member travel needs and provide the highest member value are selected for listing in AAA travel publications and AAA.com, and assigned a rating from One to Five Diamonds.
The Diamond Ratings represent a combination of the overall quality, the range of facilities, physical attributes and level of services offered by an establishment.