Tennessee (8-4/0-0 SEC) vs. #17/23 Kentucky (9-4/0-0 SEC)
Sunday, January 1st, 2016 | 3:00pm CT
Knoxville, TN | Thompson-Boling Arena | TV: ESPN2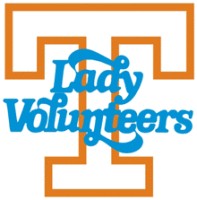 Knoxville, TN – Tennessee will open SEC play against #17/23 Kentucky at 3:00pm CT on Sunday at Thompson-Boling Arena.
The game will be televised on ESPN2, and also will be available online through WatchESPN. Visit WatchESPN.com or download the WatchESPN app to view the game on a computer or mobile device. Pam Ward (PxP) and Gail Goestenkors (Analyst) will describe the action between the Lady Vols and the Wildcats.
Fans can also tune into their local Lady Vol Network station to catch Mickey Dearstone describing the action.
RV/RV Tennessee vs. #17/23 Kentucky
RV/RV Tennessee (8-4) plays its fifth straight game at home when #17/23 Kentucky (9-4) comes to Knoxville for the 2017 SEC opener for both teams.
The Lady Vols and Wildcats will meet for the 65th time in series history, tipping at 3:02pm CT in Thompson-Boling Arena.
Tennessee is coming off a 90-54 victory over UNCW (UNC Wilmington) on Thursday night and will attempt to run its winning streak to five straight games after its record stood at 4-4 on December 11th.
UT hasn't put together five consecutive Ws since claiming the first five contests of the 2015-16 season from November 15th to November 27th, 2015.
Kentucky enters on the heels of a 69-54 loss at #15/17 Duke on Thursday night, falling to 0-3 in road contests this season.
The Wildcats are 3-3 over their last six games, dropping all three to ranked teams, including two in overtime.
Broadcast Information
Pam Ward (PxP) and Gail Goestenkors (Analyst) will describe the action for the Tennessee-Kentucky broadcast on ESPN2.
All of the games included in the SEC Network (SEC Network, SECN+) package and the ESPN package (ESPN, ESPN2, ESPNU) will be available through WatchESPN, accessible online at WatchESPN.com, on smartphones and tablets via the WatchESPN app, and streamed on televisions through Amazon Fire TV, Apple TV, Chromecast, Roku, Xbox 360 or Xbox One to fans who receive their video subscriptions from an affiliated provider.
Mickey Dearstone will handle the call for the IMG College/Lady Vol Network radio/online broadcast. Airtime is 30 minutes prior to tip-off on network stations.
The Lady Vols in SEC Openers
Tennessee is 28-6 all-time in SEC openers, including 16-3 at home and 12-3 on the road.
The Lady Vols are 31-3 all-time in the first SEC game that is played at home during a season.
Tennessee and Kentucky are meeting for the third time in an SEC opener, with UT winning the previous meetings (both in Knoxville) on January 11th, 1987 (76-64) and January 8th, 2009 (69-64).
The Lady Vols are 3-1 in SEC openers under Holly Warlick, including 1-1 at home and 2-0 on the road.
#12/13 UT won at #18/15 South Carolina in the first SEC opener for Warlick, 73-53, on January 3rd, 2013.
#5/5 UT lost at home to #16/16 LSU (80-77) on January 2nd, 2014, #8/9 Tennessee won at home over Missouri, 63-53, on January 2nd, 2015, and #12/11 UT took down #20/RV Missouri in Columbia, 71-55, on January 4th, 2016.
Tennessee in SEC Play
UT is 367-58 in SEC regular-season games, winning 18 championships through the years and capturing SEC tourney titles on 17 occasions.
During the Holly Warlick era, Tennessee is 50-14 in league games, making Warlick the top-ranked active SEC coach in terms of winning percentage in league play at .781.
South Carolina's Dawn Staley is the next coach behind Warlick at .659, followed by UK's Matthew Mitchell at .650.
In only her fifth season as a head coach, Warlick already ranks fifth in wins among active SEC coaches.
Playing on New Year's Eve
Tennessee is 3-0 in games played on New Year's Day, including 2-0 at home.
The Lady Vols are 2-0 in SEC openers on January 1st, winning at Auburn in 2012, 73-52 in the SEC opener and at home vs. Arkansas in 1998, 88-58.
The other New Year's Day affair came in 1989, when UT raced past Western Michigan, 84-39, in Knoxville.
Home Sweet Home
This is the 30th season that the Tennessee women's and men's basketball teams have called Thompson-Boling Arena home, and the Lady Vols own an incredible 421-33 mark (.927) in the venue.
All-time, the Lady Vols have a 574-57 (.910) home record in games played at Thompson-Boling Arena, Stokely Athletics Center and Alumni Gym.
UT is 6-1 at home in 2016-17.
Thompson-Boling Arena has an official seating capacity of 21,678.
UT has led the nation in attendance 19 times in the past 25 years, finishing second the past two years after an 11-season run at No. 1.
Tennessee ranks second in the nation in home attendance this season at 8,457 through seven dates.
Tennessee-Kentucky Series Notes
UT enters this meeting with Kentucky holding a 53-11 all-time record in the series and has won four of the past five vs. UK.
The Lady Vols own a 23-3 mark against UK in games played in Knoxville, with the Wildcats only winning on Rocky Top in 1983, 1985 and 2014.
The Lady Vols are 20-8 vs. Kentucky in games played in Lexington after dropping a 64-63 heartbreaker on January 25th, 2016.
Tennessee is 10-0 vs. Kentucky at neutral sites and 9-0 in postseason games.
UT is 3-1 in overtime games vs. Kentucky, including 3-0 in Lexington and 0-1 in Knoxville, with the last OT contest in the series coming in 1994.
Holly Warlick was 7-1 as a player vs. Kentucky from 1976-80, going 3-0 in Knoxville vs. the Wildcats, and she is 4-3 as head coach.
UT has faced only two other teams more times than the Wildcats — Vanderbilt in 76 meetings and Georgia in 65 games. UT-UK game 65 is Sunday.
Either Tennessee or Kentucky had won the past four SEC regular season crowns until South Carolina won in 2014, with UT winning in 2013, 2011 and 2010 and UK prevailing in 2012. UT added another in 2015, tying with South Carolina, while the Gamecocks won outright last season.
From 2010-15, Tennessee, Kentucky or both were in the SEC Tournament title game.
Tennessee emerged victorious over Kentucky in the 2010 (70-62), 2011 (90-65) and 2014 (71-70) SEC Tournament championship games.
Kentucky's staff includes five members who previously spent time at Tennessee as players, staff members, students or all three.
Wildcats head coach Matthew Mitchell was on the Tennessee staff in 1999-2000 as a graduate assistant.
UK Associate Head Coach Kyra Elzy played at Tennessee from 1996-2001 and was an assistant coach and associate head coach at UT from 2012-16 in between stints working with Mitchell at Kentucky as an assistant coach and associate head coach (2008-12, 2016-).
Kentucky assistant Niya Butts played at Tennessee from 1996-2000.
Amber Smith, who played at Kentucky from 2008-12 and was a graduate assistant in 2013-14 at Tennessee, is back at UK in a player development role.
Lin Dunn, who joined the UK staff this season with a wealth of experience at the WNBA and collegiate levels, earned her master's degree from Tennessee in 1970 after completing her undergraduate work at UT-Martin.