Clarksville, TN – The City of Clarksville is regulated as a Phase II community under the National Pollutant Discharge Elimination System (NPDES) General Permit for Discharges from Small Municipal Separate Storm Sewer Systems (MS4).
The MS4 permit, which derives authority from the federal Clean Water Act regulatory program, is mandated by the U.S. Environmental Protection Agency (EPA) and enforced by the Tennessee Department of Environment and Conservation (TDEC).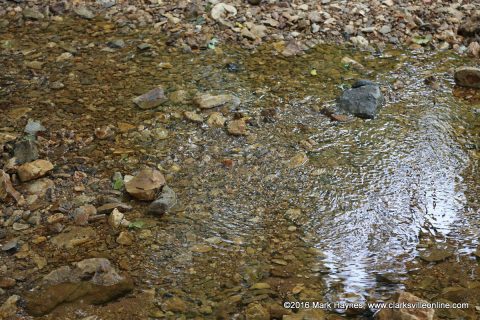 In order to maintain compliance with the NPDES Phase II program, the City of Clarksville is required to submit a Notice of Intent (NOI) application to TDEC.
The Notice of Intent details the Best Management Practices (BMPs) that will be implemented to minimize the amount of pollution introduced into stormwater runoff to the Maximum Extent Practicable (MEP).
The BMPs are designed to protect water resources and improve water quality for the citizens of Clarksville.
The draft NOI and other associated documents are available for viewing at the Clarksville Street Department office (199 Tenth Street) anytime during normal business hours.
The documents are also available for viewing on-line at the following link: http://www.cityofclarksville.com/index.aspx?page=946
Any questions or comments should be directed to Ashlie Farmer, City of Clarksville NPDES Coordinator, at 931.472.3350 ext. 6724 or