Tennessee Athletics Department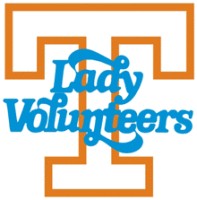 Columbia, SC – Despite a late three-pointer to tie the game by No. 4 South Carolina, junior Jaime Nared's clutch free throws in the final seconds stunned the Gamecocks for a huge road victory in Colonial Life Arena, 76-74.
Nared, who was 11 of 12 from the free throw line in the second half, drew a foul with five seconds remaining in the game and converted on both attempts to ice the game for the Lady Vols.
Tennessee (14-7, 5-3 SEC) picked up its third Top-10 win of the season and its first Top-5 win on the road since 2007 against UConn. South Carolina (18-2, 8-1 SEC) lost its first conference game of the season and saw its 30-game SEC home winning streak come to an end.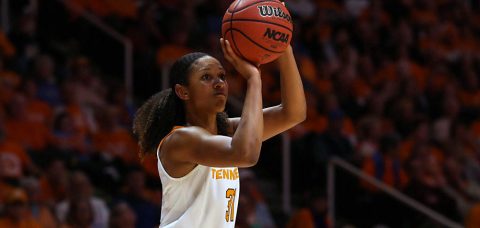 Nared finished with a career-high 27 points, five rebounds, three assists and three steals. Redshirt junior
Diamond DeShields
accounted for 21 points, eight rebounds, five assists, two blocks and two steals.It was the third consecutive outing in which DeShields had scored at least 20.
Mercedes Russell
posted her 12th double-double of the season and 23rd of her career, carding 16 points and 10 rebounds.
South Carolina had four players reach double-digit scoring. Bianca Cuevas-Moore led the Gamecocks with 18 points, including the game-tying 3-pointer with 15 seconds left in the contest.
The first quarter began with the Lady Vols and Gamecocks swapping blows, totaling eight lead changes during the period. Nared started off solid, scoring six points and grabbing four boards. South Carolina held a 26-20 lead at the end of one, though.
UT's defense stepped up in the second stanza, allowing only 10 points on 3-of-12 shooting. Tennessee erased a nine-point deficit and fought to take a 39-36 lead into intermission behind DeShields' 12 points and five rebounds.
The Lady Vols struggled to get their shots to fall in the third quarter, hitting only 20-percent of their shots. The Gamecocks fought back into the game and took the lead late in the stanza. UT converted on seven trips to the charity stripe, though, allowing Tennessee to stay within one point at 53-52 going into the final period.
UT quickly took back the lead in the fourth, going on a 6-0 run in the opening three minutes and forcing South Carolina to call a timeout. After that, it was a back-and-forth game until the Lady Vols sealed the victory behind clutch free throws in the final minutes over the Gamecocks, who had won 24 consecutive regular season SEC games.
Putting It In Perspective
The victory was UT's third this season over a top-10 opponent. The Lady Vols also defeated #6 Notre Dame (71-61 on January 16th), #10 Stanford (59-51 on December 18th).
The win was Tennessee's first over a top-5 team on the road since beating #5 UConn, 70-64, on January 6th, 2007.
Last time the Lady Vols defeated at top-5 team in any location, was when UT beat #4/5 South Carolina, 73-61, on March 2nd, 2014.
Diamond Filling Up the Stat Sheet
Diamond DeShields filled up the stat sheets during her performance tonight.
She finished with 21 points, eight rebounds, five assists, two blocks and two steals.
This was the third consecutive game that DeShields had scored 20-plus points and the seventh time she had accomplished the feat this season.
She helped erase a nine-point deficit in the first half behind 12 points, five rebounds, four assists, two blocks and two steals.
Coming into the game, she averaged 17.5 points, 6.6 rebounds, 3.4 assists, 1.4 steals and 1.2 blocks per contest.
Next Up for UT Lady Vols
The Lady Vols return home for the annual Live Pink, Bleed Orange game Thursday, as LSU comes to town for a 7:00pm contest that will be broadcast online via SECN+.
Video
Highlights | Lady Vols 76, South Carolina 74