Tennessee Titans
Mike Mularkey and Jon Robinson enter second year together; Titans own two of top 18 picks in NFL Draft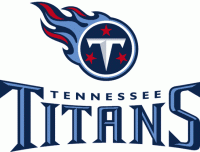 Nashville, TN – The Tennessee Titans embark upon the 2017 offseason with renewed optimism. In the past year, they named a new general manager and head coach, witnessed the continued ascension of their franchise quarterback, acquired key roster pieces, and experienced one of the franchise's best one-year turnarounds.
With stability at the top of the organization and a foundation in place, the Titans now shift their focus to free agency and the NFL Draft.
In January 2016, Titans controlling owner Amy Adams Strunk hired Jon Robinson as general manager and Mike Mularkey the team's head coach.
It marked the first time since 1981 in which the franchise hired a general manager and head coach in the same offseason.
Mularkey, whose 2016 campaign was his 31st in the NFL (nine as a player and 22 as a coach), was the interim head coach for the final nine games of 2015, while Robinson, a native of Union City, Tennessee, arrived after spending 14 years in the scouting departments of the New England Patriots (2002–2013) and Tampa Bay Buccaneers (2014–2015).
Together, Robinson and Mularkey set out to construct and develop a roster of players who were "tough, physical, smart and accountable," traits required to employ the offensive and defensive schemes of Mularkey and his staff. By the first game of the regular season, the 53-man roster included 23 players (43 percent) who joined the team after the GM and head coach were named to their roles. Over the course of 16 games, 17 new acquisitions started at least once.
The impact was measurable. The Titans tripled their win total in 2016, going 9-7 one year after the 2015 squad went 3-13 and earned the first overall pick in the NFL Draft. The six-win improvement matched the biggest win increase in franchise history, equaling the progress of the Oilers in 1967 (three wins to nine wins) and 1974 (one win to seven wins).
Leadership's commitment to winning in the trenches showed up in several statistical categories.
The Titans finished the 2016 campaign ranked third in the NFL in rushing offense and second in rushing defense. Titans quarterbacks were sacked 28 times, sharing the seventh-lowest number in the league and nearly cutting their sacks in half from 2015, when they were dropped an NFL-high 54 times. As a result, quarterback Marcus Mariota had the time to produce one of the top seasons of any passer in Titans/Oilers annals. Meanwhile, the 2016 Titans defense tied for sixth in the league by accumulating 40 sacks.
Now the Titans are tasked with building upon the momentum. On the horizon, the NFL Scouting Combine, free agency, the NFL Draft and the players' offseason program await.