Topic: Union City TN
Tennessee Department of Tourist Development

Nashville, TN – Tourism in Tennessee continues to expand with new attractions, impressive state-of-the-art developments, expansions and milestone anniversary celebrations of iconic attractions that help shape "The Soundtrack of America. Made in Tennessee."
«Read the rest of this article»
Tennessee Bureau of Investigation (TBI)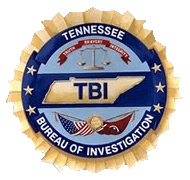 Memphis, TN – A joint two-day investigation by Special Agents with the Drug Investigation Division of the Tennessee Bureau of Investigation, Weakley County Sheriff's Office, Dyer County Sheriff's Office, and 27th Judicial Drug Task Force has resulted in the arrest of four men.
Based on information obtained from prior drug investigations, Agents developed additional intelligence that identified several individuals who were known by law enforcement to sell drugs in the Dyersburg area. Four of those individuals were located and arrested Wednesday and Thursday.
«Read the rest of this article»
Tennessee Legislation enacts the Largest Tax Cut in State History with Statewide Transportation Plan
Chattanooga, TN – Tennessee Governor Bill Haslam Monday, June 5th, 2017 in Chattanooga held the first ceremonial signing for the IMPROVE Act, "Improving Manufacturing, Public Roads and Opportunities for a Vibrant Economy," which enacts the largest tax cut in state history while delivering a safe, reliable and debt-free transportation network.
"The IMPROVE Act puts money back in the pockets of all Tennesseans and has already helped us attract manufacturing jobs to Tennessee – all while putting us on the path to deliver nearly 1,000 road and bridge projects across the state," Haslam said.
«Read the rest of this article»
Tennessee Titans
Mike Mularkey and Jon Robinson enter second year together; Titans own two of top 18 picks in NFL Draft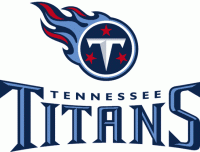 Nashville, TN – The Tennessee Titans embark upon the 2017 offseason with renewed optimism. In the past year, they named a new general manager and head coach, witnessed the continued ascension of their franchise quarterback, acquired key roster pieces, and experienced one of the franchise's best one-year turnarounds.
With stability at the top of the organization and a foundation in place, the Titans now shift their focus to free agency and the NFL Draft.
«Read the rest of this article»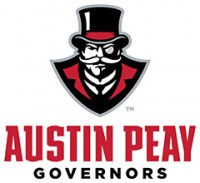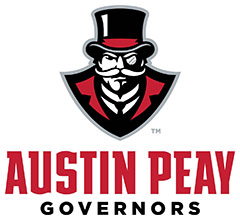 Clarksville, TN – On Saturday, October 22nd Austin Peay State University announced the 2016 APSU Homecoming Court and crowned Homecoming King and Queen during halftime at the Governors football game against Mercer at Fortera Stadium.
Ilyana Capellan a communications major was crowned Homecoming Queen. Capellan from Aliso Viejo, CA was sponsored by Pi Kappa Alpha Fraternity. She was escorted by her cousin Rico Gardner.
«Read the rest of this article»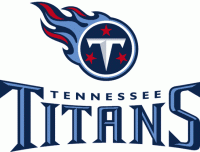 Nashville, TN – On the field, Titans fans will get their first glimpse of the team as constructed by new general manager Jon Robinson and Mike Mularkey, each of whom were named to their posts in January by controlling owner Amy Adams Strunk.
Although he is a native of Union City, TN, Robinson is a newcomer to the organization. Mularkey was hired as tight ends coach in 2014, promoted to assistant head coach/tight ends coach during the 2015 offseason, and then spent the final nine games of 2015 as interim head coach.
«Read the rest of this article»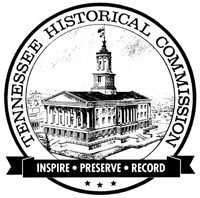 Nashville, TN – The Tennessee Historical Commission has awarded 31 grants from the federal Historic Preservation Fund to community and civic organizations for projects that support the preservation of historic and archaeological resources.
"Tennessee's treasured historic places make our state unique and contribute to our quality of life," said Patrick McIntyre, state historic preservation officer and executive director of the Tennessee Historical Commission. "These grants will help protect the sites for future generations to study and enjoy."
«Read the rest of this article»
Jon Robinson and Mike Mularkey chosen to lead team into 2016 off season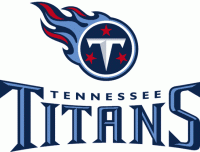 Nashville, TN – The Tennessee Titans enter 2016 with new leadership at the top of football operations. General manager Jon Robinson and head coach Mike Mularkey were named to their respective posts less than two weeks after the conclusion of the 2015 regular season, charged by controlling owner Amy Adams Strunk with building a consistent playoff contender.
It marked the first time since 1981 in which the franchise hired a general manager and head coach in the same off season. With the NFL Scouting Combine, free agency, the NFL Draft and the players' off season workout program on the horizon, Robinson and Mularkey have launched their efforts in earnest.
«Read the rest of this article»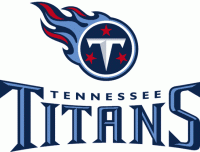 Nashville, TN – The Tennessee Titans have agreed in principle with Jon Robinson to serve as the team's General Manager. Robinson joins the Titans after spending two years as the Director of Player Personnel for the Tampa Bay Buccaneers.
"We are thrilled that Jon has agreed in principle to become our general manager," said Titans Controlling Owner and Co-Chairman of the Board of Directors Amy Adams Strunk. "As we visited with Jon and researched his career, his proven track record for scouting talent, leadership skills, and ability to build relationships make him an ideal candidate to lead our football operation. Jon is a proud Tennessean who is excited to be coming home, and we look forward to the future of our football team under his leadership."
«Read the rest of this article»

Clarksville, TN – On Sunday, May 25th, the Vietnam Veterans of America Chapter 396 held their annual Candlelight Vigil to remember the men and women who were left behind in Vietnam when American forces withdrew in 1975.
It is a solemn occasion when a nation gathers together to honor its soldiers, those who lived to come home, but even more importantly those who did not.
«Read the rest of this article»