Written by Sgt. Neysa Canfield
101st Sustainment Brigade, 101st Airborne Division (AA) Public Affairs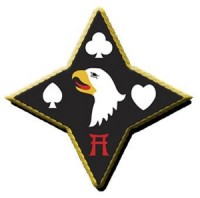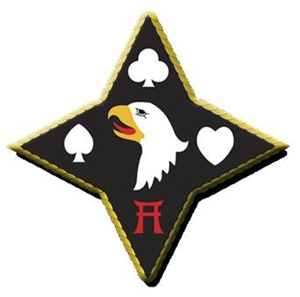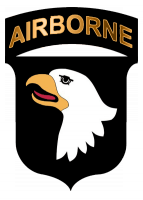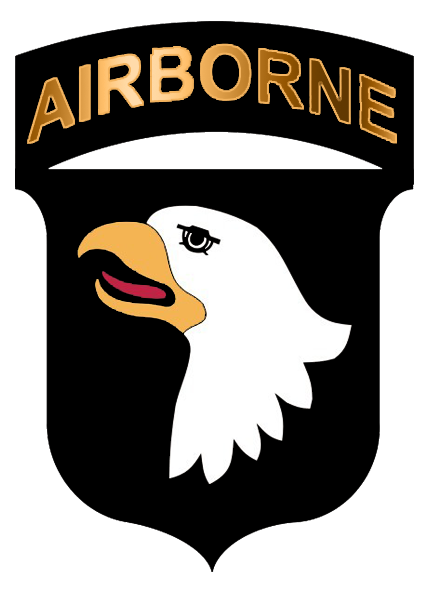 Fort Campbell, KY – Military police platoons from the 716th Military Police Battalion, 101st Airborne Division (Air Assault) Sustainment Brigade, 101st Abn. Div. tested their skills during a platoon external evaluation, March 13th – 17th, here.
Observers from 16th MP Brigade from Fort Bragg, NC and 101st Airborne Division, evaluated the Fort Campbell MPs on their ability to react to enemy contact, establish traffic control points, respond to site exploitation, evacuate casualties, and perform convoy security.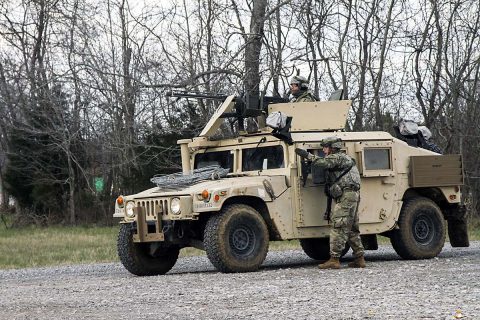 Capt. Katherine Troxell, the training officer in charge with 716th MP Bn., said having observers from outside the battalion was crucial to identifying each platoons' strengths and weaknesses.
"By having external observers, we were able to get honest and unbiased feedback as well as meet the Army's training guidance," she said.
Overall platoon readiness is crucial for the battalion's mission which includes supporting Fort Campbell with law enforcement and supporting the brigade combat teams with support to security and mobility operations, Troxell added.
"We've utilized our gold cycles to progress from team certifications to squad certifications and culminated with platoon validations," she explained. "We focused on validating our platoons because generally it will be a platoon-sized element that will deploy in support of a BCT or other unit."
Platoon external evaluations provide Soldiers with tough, realistic training that will better prepare them for possible downrange missions as well as every day missions on the installation, said Troxell.
"We want to make sure all of our Soldiers are able to react and engage confidently in any mission they encounter regardless if it's on Fort Campbell or in a deployed environment," she said.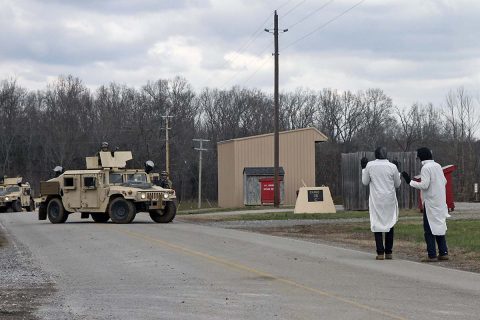 Troxell added that the battalion's goal is to have all platoons in the battalion evaluated by the end of the fiscal year, and then move on to company evaluations.
"Evaluating the battalion at every level … will enhance mission readiness because as [military police], we need to be prepared for whatever mission the battalion or the 101st Abn. Div. has for us," said Troxell.
Before platoon evaluations, Soldiers had to successfully complete individual and squad-level warrior tasks and battle drills that ranged from weapons training to reacting to an ambush, said Troxell.
First Lt. Shaun Kiely, a platoon leader with 194th MP Company, 716th MP Bn., and his platoon completed individual and squad-level tasks and were evaluated as a platoon.
"My Soldiers did an outstanding job throughout the different lanes," said Kiely. "We conducted individual and squad training two weeks prior to the evaluation and it was extremely beneficial to my team."
Kiely said the training that was conducted two weeks prior assisted the platoon in identifying any challenges in order to complete the platoon evaluations.
Platoon evaluations give feedback to company command teams, so that they can tailor training plans according to areas that need improvement, said Troxell.
Troxell said this was the first set of platoons to be evaluated and so far the platoons have done well, even with the changing weather.
"We … encountered rain and chilling temperatures, but the platoons continued to stay motivated and conducted their missions to standard," she said.