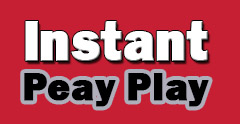 Clarksville, TN – Legendary basketball coach John Wooden once said "Sports don't build character, they reveal it." And in the case of Austin Peay State University softball player Allie Blackwood no truer a statement could be said.
Four years ago, the Dalton, GA native came to Clarksville to pitcher for the Governors softball team and occasionally may see some time at first base and for two and a half years that is what happened.
But in mid-March of 2016 while throwing on an off day, Blackwood suffered an injury that only occurs in about 2% of the population and mostly persons between the ages of 40 and 60 years old – frozen shoulder or adhesive capsulitis.
While those numbers didn't favor such an occurrence two factors did, with Frozen Shoulder occurring more often in females and people that have diabetes – a condition that Blackwood has.
The injury would end Blackwood's 2016 campaign, but after physical therapy didn't prove to be effective in correcting the situation, surgery was required.
But even the surgery didn't go as planned, with the doctor having to reattach the muscle in a way that ended any chance of Blackwood ever pitching again and put the possibility of playing again in doubt.
It was then that Blackwood could have thrown in the towel and walked away from the sport she had played since she was a young girl, but she wouldn't go down without a fight, working through physical therapy over the summer and into this past fall, but still not being able to throw a ball or swing a bat in practice.
But over Christmas break, Blackwood finally got to swing a bat, and when she and the rest of her teammates returned after the break, Blackwood continued to work with the APSU coaches to be ready when the season opened.
On February 11th of this year, one day short of 11 months since she last stepped on a softball field as an active player Blackwood came off the beach in the fifth inning of the opening game of the season as a pinch hitter.
While she didn't get a hit in that first at bat, Blackwell did in the next game – a double that scored a run.
Blackwell has continued to get hitting opportunities this season, both as a pinch hitter and as a designated player picking up three doubles and hitting her first career collegiate home run versus Western Kentucky.
But just over a week ago at Tennessee Tech and again last Wednesday at Evansville, Blackwood got to do something that just over a year ago seemed to be out of reach forever … she got to play on the field on a defensive capacity at first base.
In her two defensive stints, Blackwood has handled all five chances she faced without an error including having to make a throw for an out – which she characterized as "didn't hurt that much".
As she and the rest of her teammates head into the final month of the regular season, Blackwood has exceeded expectations in her return to the field, showing the determination and character that a possible overwhelming injury wouldn't keep her off the field and away for the game she had played and loved for years.