Clarksville, TN – On May 16th, 2017, Clarksville Police Officer Seth Traughber responded to a suspicious activity call at Exxon Hi Road on Highway 76 and was struck by the fleeing suspect's vehicle.
On May 17th, in a joint effort between Nashville Metro Police Department and Cheatham County Sheriff's Office, Billy McNeil was located on Higdon Road, in Cheatham County and was taken into custody without incident.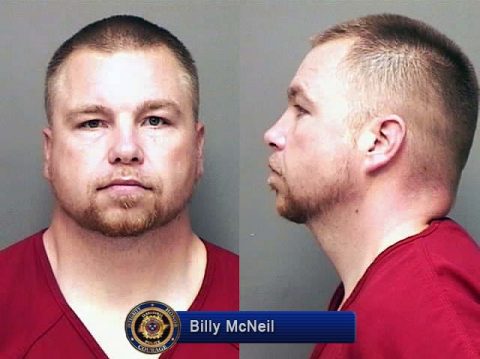 He was a passenger inside of a vehicle.
McNeil was booked into the Montgomery County Jail around 2:30am this morning and has a $290,000 bond.
Billy McNeil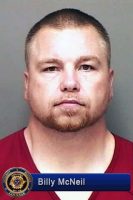 Name: Billy McNeil
Gender: M
Race: W
Address: Baptist World Center Drive, Nashville, TN
Arresting Officer: Brinkmeyer
Charged With: Aggravated Assault, Evading Arrest, Resisting – Stop; Frisk; Halt; Search, Driving on a Revoked License
Booked Into: Montgomery County Jail
Bond: $290,000.00
Video