Street event near Clarksville City Hall set for Saturday, June 3rd
Clarksville, TN – The City of Clarksville announced plans for an even bigger and better Predators Viewing Party for Saturday's Game 3 of the Stanley Cup Finals.
After more than 800 fans turned out for a successful Game 2 party Wednesday night, the City announced Thursday it will add more space for seating, more vendors and more screens for Saturday's viewing party.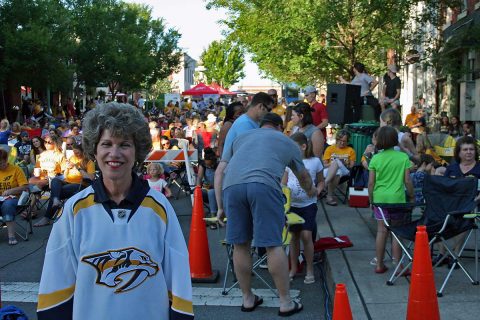 So Clarksville hockey fans, it's Saturday, same time, same place for a bigger and better family-friendly community rally to support the Predators and cheer them to their first finals victory. Game time is 7:00pm, so come early, bring your family, friends and your lawn chairs.
"Our party Wednesday was a huge success," Clarksville Mayor Kim McMillan said. "So we want to add space and vendors to serve an even bigger crowd Saturday. I invite Clarksville residents to come down and join the fun."
The Clarksville Parks & Recreation Department and CDE Lightband will stream Game 3 of the NHL Stanley Cup Finals to a huge screen on the First Street side of City Hall. Strawberry Alley will become a giant street party.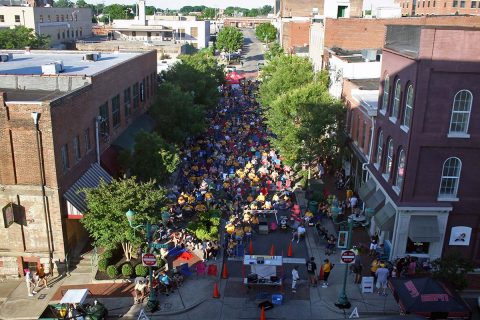 The event will include Predators giveaways. Aaron's Furniture will be providing some extra 60-inch TVs, so at least six screens will be placed amid the party zone in addition to the main 17-by-30 foot screen.
La Casa Taqueria will join food trucks from Chic-fil-A, Letters From Home Pizza and Big City Dogs to sell food. A beverage vendor will offer beer and soft drinks. Coolers will be permitted but no carry-in alcohol will be allowed.