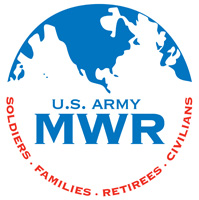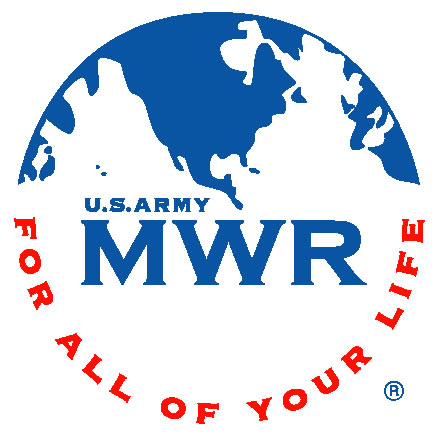 Fort Campbell, KY – On July 15th, 2017, Fort Campbell MWR will hold an open bid auction for Non-Appropriated Fund (NAF) equipment. The NAF equipment that will be auctioned has been deemed in excess, to be unusable, or no longer cost effective to maintain.
This equipment will be sold in "as is" condition and there is no warranty or guarantee. Everyone must have cash or a credit card and be at least 18 years of age to receive a paddle for bidding and to place a bid.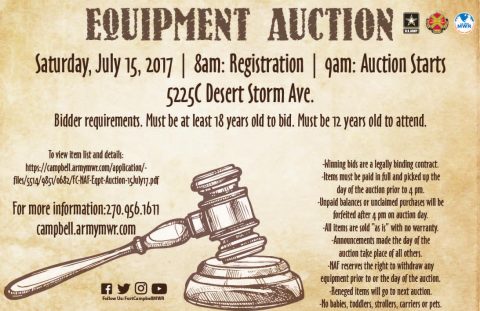 No one under the age of 12 will be allowed to attend.
Please do not bring babies, toddlers, strollers, carriers, and pets.
We reserve the right to withdraw any equipment prior to or during the auction.
Any reneged items will be place in the next auction.
List of items can be viewed at this link https://campbell.armymwr.com/application/files/5514/9851/0682/FC-NAF-Eqpt-Auction-15July17.pdf
Registration begins at 8:00am. The auction will start at 9:00am. 3:00pm is the deadline to pick up your purchases. (Purchases are forfeited after 3 :00pm)
The NAF Equipment Open Bid Auction will take place at 5225C Desert Storm Avenue, Fort Campbell, KY.
For more information, please call 270.956.1611.