Nashville, TN – The Tennessee Wildlife Resources Agency reported there were no boating-related fatalities over the 2017 Independence Day holiday period from June 30th through July 4th.
This year's holiday period was extended with July 4th falling on a Tuesday. More than 10,700 boats were inspected during the five days. TWRA boating officers made 20 boating under the influence (BUI) arrests.
Officers issued 353 citations, and 303 warnings. They also assisted 483 boaters.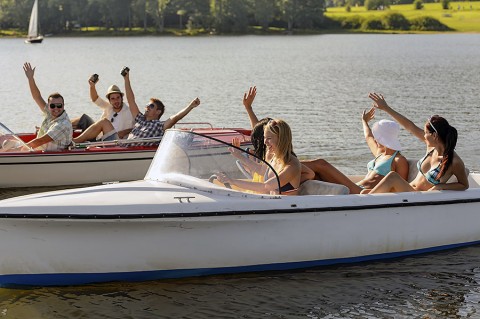 There were five accidents that were investigated with four injuries, two of which were Ocoee River whitewater incidents.
This year, Operation Dry Water (ODW) was held for three days during the holiday period. ODW is a national weekend BUI awareness and enforcement campaign directed toward reducing alcohol and drug-related accidents and fatalities. Thirteen of the BUI arrests came during the three days.
The TWRA Boating and Law Enforcement Division compiled this year's holiday statistics after receiving reports from the agency's four regions. The July 4th holiday is considered the peak of boating season.