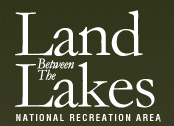 Land Between the Lakes, KY/TN – Woodlands Nature Station invites the public to experience up-close animal encounters at Cool Critters Day on Saturday, July 15th, 2017, 10:00am-4:00pm. Admission is $5.00 per person; ages 4 and under are free.
All programs included with admission.
On-site food vendors offer lunch and beverages.
"Cool Critters Day is a great chance for children and adults to get an up-close look at big bats, beautiful birds, stupendous snakes, marvelous mammals, terrific turtles and more," says Nature Station Lead Naturalist John Pollpeter. "This is a wonderful opportunity to learn about all kinds of unusual and awesome animals."
A variety of live animal programs and exhibits, along with kids' games, crafts, jokes, a puppet show, visits from Smokey Bear, and other animal-inspired activities will be available throughout the day. See the complete schedule online at www.landbetweenthelakes.us/calendar/cool-critters-day-2017
New this year is Incredible Bats, a bat education organization from Chicago.
Program highlights include:
11:00am – Cool Critters of the World – Natural History Educational Company of the Midsouth
12:00 pm – Beautiful Bird: Tropical and Exotic – Nashville Zoo
1:00pm – Beneficial Beasts – National History Educational Company of the Midsouth
2:00pm – Stellaluna Puppet Show
12:00pm – Cool Critters of the World – Natural History Educational Company of the Midsouth
Additional guests include Molly's Ark Mobile Petting Zoo with Barn.
Support for this program is provided by Murray State University's Hancock Biological Station, Murray Animal Hospital, Prizer Point Marina & Resort, The Murray Bank, Vacation Club International, Taylor Family Dentistry, Lakeland Animal Hospital of Benton, Tammy, Phil & Drew Weitlauf, Mayfield Veterinary Clinic, Marshall County Public Library, and Parker Ford Lincoln of Murray.
To find more information about Land Between the Lakes, log on to the official website at www.landbetweenthelakes.us or call 1.800.525.7077 or 270.924.2000