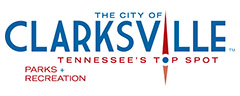 Clarksville, TN – Clarksville Parks and Recreation recently sent out a call to all local swim fans with a sense of adventure, the announcement of its annual Haunted Swim at New Providence Swimming Pool on Saturday, October 21st, 2017.
"When the daylight leaves, the ghouls and goblins will come out for a haunted evening swim," the message read. "There will be frightful lifeguards, swimming, music and a light show."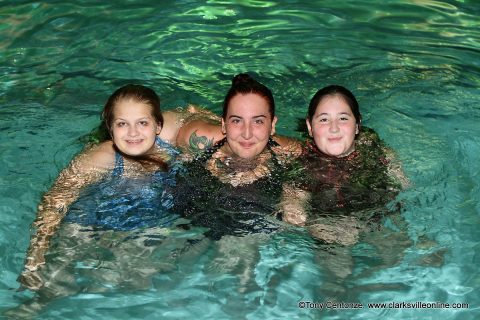 Kimberly Gilbert, a Clarksville Parks and Recreation Aquatic Superintendent was one of the hosts of Saturday night's scary swim party.
"This is the fourth year of our Haunted Swim," Gilbert said. And, we totally spooki-fy the pool for a fun night of frightful swimming. At this event we get a lot more teenagers, but we still get a lot of younger swimmers too.
"The kids can't really dress up, because they are swimming but we have zombie-fied all our lifeguards and we have spooky decorations all over the facility. We also have haunted sounds playing through the speakers. It's a long day for us, but it's a lot of fun. We all really enjoy it."
The Haunted Swim which lasted from 7:00pm–10:30pm followed an afternoon event, the Floating Pumpkin Patch, which drew between 300 and 400 people. Gilbert estimated 150 or more would be attending the Haunted Swim.
New Providence Swimming Pool is open almost year round, closing for a single week in May. As temperatures drop the pool is covered so that operations can continue through the winter months.
Gilbert says swim lessons are available every month, and the facility hosts lots of events, including birthday parties and private rentals. The pool is open to the general public. For pool access, guests pay $5.00 on weekends and $3.00 Monday – Friday.
More information can be found at www.cityofclarksville.com
Photo Gallery
About the Clarksville Parks and Recreation Department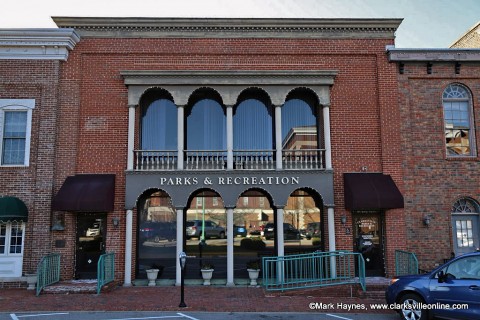 The mission of the Clarksville Parks and Recreation Department is to provide a variety of positive recreational experiences to enhance life values for individuals, families, and our diverse culture.
The Clarksville Parks and Recreation Department offers a wide variety of recreational facilities and activities for all ages, maintains more than 700 acres of parks and facilities, provides 22 park facilities that offer a variety of amenities, including playgrounds, picnic areas, walking trails and pavilions or picnic shelters and maintains three community centers with year-round programming for youth, adults and seniors, as well as four public swimming pools
The Clarksville Parks and Recreation Department is located at 102 Public Square, Clarksville.
To learn more call 931.645.7476.