Montgomery County, TN – The Clarksville-Montgomery County School System says research shows that if a parent or adult spends 20 minutes a day reading to a child, that child scores 90% better than their peers on reading tests. It exposes them to 1.8 million words a year.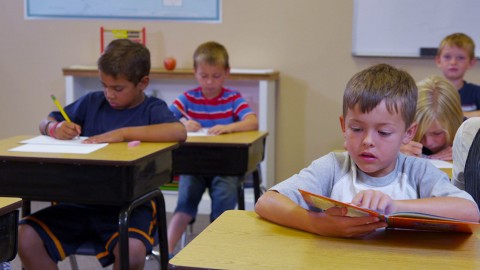 Here are a few of the ways reading with a child for 20 (or more) minutes a day benefits him or her.
Reading is "brain food"
Reading improves listening skills.
Reading builds early literacy skills, expands vocabulary and knowledge.
Reading prepares children for kindergarten. Practice makes perfect.
Reading improves academic performance.
Through the CMCSS parent engagement program and the Read for 20 Campaign, Esperanza Soriano-McCrary and Zach Whitaker have been recording area celebrities reading children's books. The videos of 16 readers launch during American Education Week, beginning November 13th, on the school system Facebook page.
Be sure to catch Director of Schools Millard House II on Sunday at 7:00pm as he introduces the series of readers. Plan to gather the family around your electronic device every evening at 7:00pm for bedtime stories from community leaders and friends. Can you guess who they are?
Readers are scheduled November 12th, 13th, 14th, 15th, 16th, 17th, 20th, 21st, 27th, 28th, 29th, 30th and December 1st, 4th, 5th and 6th.