Tennessee Athletics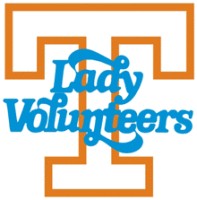 Puerto Aventuras, Mexico – Double-double performances by seniors Jaime Nared and Mercedes Russell fueled No. 12/14 Tennessee to a 101-99 overtime win over No. 20/20 Marquette on Thursday night at the Hard Rock Hotel Convention Center.

Nared got off to a quick start, scoring 15 points in the first half. She finished the day with 26 points, 15 rebounds and six assists for her second double-double this season and the 11th of her career. Russell came on strong in the second half, notching 12 of her 17 points and grabbing 13 of 15 boards in the final 25 minutes of the game. She also posted her second double-double this season and the 32nd of her career.
In a game riddled with 49 total fouls, the Lady Vols went 23-of-32 from the free throw line and saw Evina Westbrook (10 points) and Nared foul out in regulation and Rennia Davis card her fifth foul in the extra frame.
Before she departed, though, Davis produced UT's third double-double of the game by tallying 14 points and 10 rebounds.

The Lady Vols came out strong to start the game, scoring 10 unanswered points in the first 90 seconds. By the 5:48 mark all of Tennessee's starters had notched a basket. UT led by as many as 12 points before the Golden Eagles cut the lead to six off a three-point play by Allazia Blockton.
Meme Jackson immediately answered, sinking a three on the next play with 4:13 to go in the quarter, but Marquette capitalized on Tennessee turnovers, going on an 11-2 run to cut the Lady Vols' lead to 27-25 by the end of the quarter.

Anastasia Hayes, who finished with 16 points, and Kortney Dunbar led off the second quarter for the Lady Vols, each sinking three pointers on back-to-back possessions. Tennessee led by as many as 10 points midway through the quarter, but Marquette countered, scrapping back to within three for a score of 50-47 at the half.

The Golden Eagles took their first lead of the game just 36 seconds into the second half off an Erika Davenport layup, going up 51-50. The lead would change two more times before Marquette managed to pull ahead 69-67 going into the fourth stanza.

Marquette jumped out to a 75-70 lead in the fourth before Tennessee scored nine points in 56 seconds to move ahead 79-75, converting on two Marquette turnovers. The Golden Eagles cut the lead to one point with 1:13 to go in the game. The two teams would then trade free throws with Tennessee hitting four and Marquette hitting five to force overtime at 89-89. Westbrook and Nared each fouled out in the fourth quarter, leaving the Lady Vols with only eight players available for the extra period.

Cheridene Green subbed in for the overtime period and immediately made an impact, knocking down four points and collecting two rebounds. Marquette rallied back and took a one-point lead with 1:11 to go before Hayes scored on back-to-back layups and converted on a free throw to go up 101 to 97. A Natisha Hiedeman bucket pulled the Golden Eagles within two at 101-99, but Tennessee held on for the victory.
Blockton and Hiedeman led Marquette in scoring with 28 and 23 points, respectively.
Back-To-Back Double-Double For Davis
Rennia Davis notched the second double-double of her career with 14 points and 10 rebounds. She also logged a double-double in Tennessee's previous game, scoring 15 points and pulling down 10 rebounds against Wichita State on November 20th.

Spreading The Points Around
Everyone who entered the game for Tennessee scored at least four points and five players (Nared, Russell, Westbrook, Davis, and Hayes) finished the game in double figures.

UT In Overtime Games
Tennessee improved to 31-19 all-time in overtime games, halting a three-game losing skid in extra-frame games. UT is now 12-4 in overtime at neutral sites. UT scored its most points ever in an overtime game (101) and the 200 combined points was another best, topping a 100-99 win over LSU on March 1st, 1997.
Next Up for UT Women's Basketball
Tennessee will play Oklahoma State at 3:00pm CT on Friday in the teams' second game at the Cancun Challenge. The game will be available for streaming on CBS College Sports Live.