Tennessee Athletics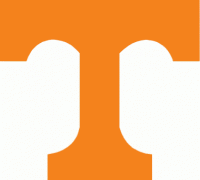 Columbia, SC – No. 21 Tennessee went on the road for a hard-fought 70-63 victory against South Carolina at Colonial Life Arena on Saturday night.

The Vols (13-5, 4-3 SEC) never pulled ahead by more than nine points during the game but were able to hold their lead for nearly 37 minutes. South Carolina stayed within striking distance with its three-point shooting, knocking six of 10 in the second half. UT was able to counter that with a strong presence down low, scoring 39 points in the paint.

During the final stretch of play, Tennessee held South Carolina to just 1-of-11 shooting from the field to spur an 11-3 run, during which UT was 6-of-6 from the free-throw line to seal the victory.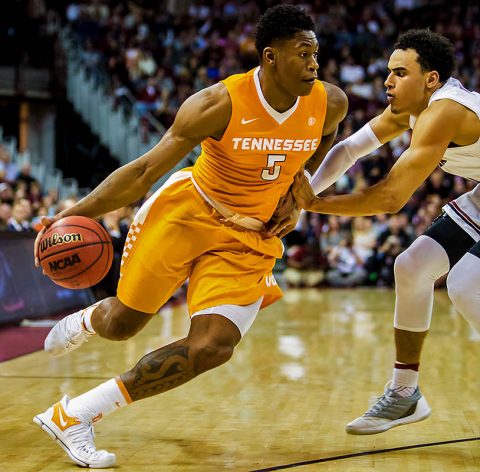 Lamonté Turner posted another strong performance off the bench, dropping 25 points, six boards and a pair of assists in 32 minutes of action. Grant Williams added 14 points and a pair of blocks in the game.

Admiral Schofield chipped in 12 points, four rebounds, three assists and two steals, while freshman Derrick Walker scored a career-high 10 points on 5-of-5 shooting to help the Vols shoot 57 percent (23-of-40) from the floor in the game.

The Gamecocks (12-7, 3-4 SEC) were led by a pair of 16-point performances by Justin Minaya and Wesley Myers.

Tennessee put together a solid first half on offense, converting on 58 percent (11-of-19) of their shots from the floor. Turner led the way with 14 points on 4-of-4 shooting.

Despite UT hitting seven of its final 10 attempts in the period, the Vols were held without a basket during the final 3:52 of the half. The defense stepped up, holding the Gamecocks to just two points during the last four minutes of the frame.

Boosted by 22 points from the bench, Tennessee took a 33-30 lead into halftime. Walker played 10 minutes in the period, chipping in eight points on 4-of-4 shooting.
Shutting Down Silva
Entering Saturday's contest, Chris Silva ranked second in the SEC in scoring during conference play with 19.3 ppg. Tennessee's defense held the junior forward, who dropped 27 points against Kentucky earlier in the week, to just six points on one made field goal.
Turner Taking Over
For the third time this season, Lamonté Turner came off the bench to drop at least 20 points for the Vols. In Saturday's contest, he finished with career-high-tying 25 points on 6-for-9 shooting to lead all scorers. He also finished a perfect 10-for-10 from the charity stripe, including four in the final 37 seconds of play to ice the game.
Up Next for UT Men's Basketball
The Vols return home for their second meeting with the Vanderbilt Commodores on January 23rd, 2018 at 7:00pm. UT then heads to Ames, Iowa, to face Iowa State as part of the Big 12/SEC Challenge on January 27th at 4:00pm. Both games will be televised on ESPNU.