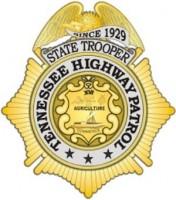 Nashville, TN – The Tennessee Highway Patrol (THP) is seeking the public's assistance that may aid in the investigation of a fatal hit-and-run crash in Dickson County. In the early hours of April 14th, 2018, preliminary information indicates a silver or grey Honda Civic, model years 1996-1998 was traveling North on Highway 46 around 4:30am-5:00am when the vehicle struck and killed a pedestrian.
The vehicle has damage to the right front corner of the vehicle. It's missing the right side of the front bumper and may have damage to its hood, fender, and headlight with possible damage to the windshield as well.
Anyone who witnessed the crash or has information regarding the driver or the vehicle is urged to contact the Tennessee Highway Patrol Emergency Dispatch Communications Center 615.741.2060, extension #1, and request to speak with Critical Incident Response Team (CIRT) Trooper Steve Sanders.
The case number of this incident is 318022621.
The Tennessee Department of Safety and Homeland Security's (www.TN.Gov/safety) mission is to serve, secure, and protect the people of Tennessee.