Clarksville, TN – On Monday, May 21st, 2018 around 1:00pm, Clarksville Police report an inexperienced 19 year old female driving a Saturn, made a right turn off of Greenwood Avenue onto Woodmont Boulevard, hit a curb, causing the car to roll over and land on its roof.
The driver and passenger were uninjured.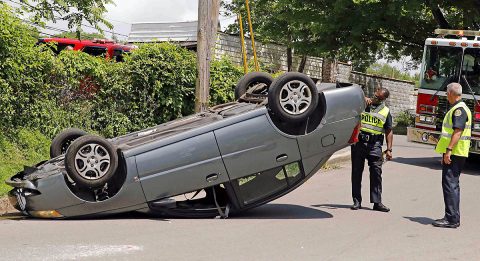 The driver was cited for Failure to Use Reasonable Care and No Valid D.L.
The lead investigator is Officer Greaves.
Photos