Topic: Saturn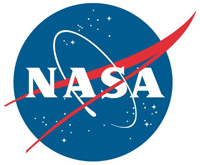 Washington, D.C. – Astronomers have detected X-rays from Uranus for the first time, using NASA's Chandra X-ray Observatory. This result may help scientists learn more about this enigmatic ice giant planet in our solar system.
Uranus is the seventh planet from the Sun and has two sets of rings around its equator. The planet, which has four times the diameter of Earth, rotates on its side, making it different from all other planets in the solar system.
«Read the rest of this article»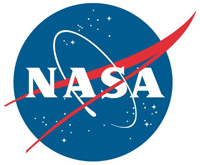 Washington, D.C. – Skywatchers are in for an end-of-year treat. What has become known popularly as the "Christmas Star" is an especially vibrant planetary conjunction easily visible in the evening sky over the next two weeks as the bright planets Jupiter and Saturn come together, culminating on the night of December 21st, 2020.
In 1610, Italian astronomer Galileo Galilei pointed his telescope to the night sky, discovering the four moons of Jupiter – Io, Europa, Ganymede, and Callisto. In that same year, Galileo also discovered a strange oval surrounding Saturn, which later observations determined to be its rings.
«Read the rest of this article»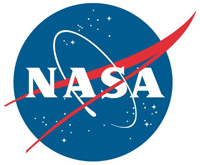 Pasadena, CA – Scientists have used data from NASA's Cassini mission to delve into the impact craters on the surface of Titan, revealing more detail than ever before about how the craters evolve and how weather drives changes on the surface of Saturn's mammoth moon.
Like Earth, Titan has a thick atmosphere that acts as a protective shield from meteoroids; meanwhile, erosion and other geologic processes efficiently erase craters made by meteoroids that do reach the surface. The result is far fewer impacts and craters than on other moons. Even so, because impacts stir up what lies beneath and expose it, Titan's impact craters reveal a lot.
«Read the rest of this article»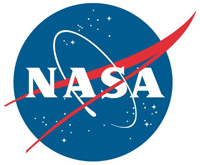 Greenbelt, MD – NASA scientists identified a molecule in Titan's atmosphere that has never been detected in any other atmosphere. In fact, many chemists have probably barely heard of it or know how to pronounce it: cyclopropenylidene, or C3H2. Scientists say that this simple carbon-based molecule may be a precursor to more complex compounds that could form or feed possible life on Titan.
Researchers found C3H2 by using a radio telescope observatory in northern Chile known as the Atacama Large Millimeter/submillimeter Array (ALMA).
«Read the rest of this article»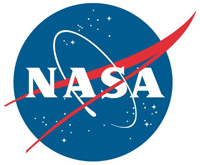 Pasadena, CA – Data from NASA instruments aboard the ESA (European Space Agency) Rosetta mission have helped reveal that comet 67P/Churyumov-Gerasimenko has its own far-ultraviolet aurora.
It is the first time such electromagnetic emissions in the far-ultraviolet have been documented on a celestial object other than a planet or moon. A paper on the findings was released today in the journal Nature Astronomy.
«Read the rest of this article»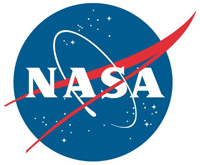 Pasadena, CA – New composite images made from NASA's Cassini spacecraft are the most detailed global infrared views ever produced of Saturn's moon Enceladus. And data used to build those images provides strong evidence that the northern hemisphere of the moon has been resurfaced with ice from its interior.
Cassini's Visible and Infrared Mapping Spectrometer (VIMS) collected light reflected off Saturn, its rings and its ten major icy moons – light that is visible to humans as well as infrared light. VIMS then separated the light into its various wavelengths, information that tells scientists more about the makeup of the material reflecting it.
«Read the rest of this article»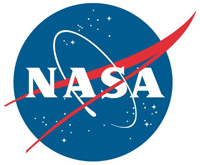 Pasadena, CA – NASA says steam locomotion may sound like an antiquated way to get around, but it might be getting a science fiction makeover as we expand our reach into the solar system.
A novel robotic concept being investigated at NASA's Jet Propulsion Laboratory in Southern California would use steam propulsion to hop across the sort of icy terrains found on Jupiter's moon Europa and Saturn's moon Enceladus. Both are thought to host vast subsurface oceans of salty water under a thick ice crust.
«Read the rest of this article»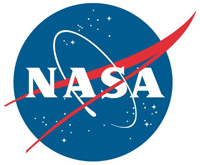 Washington, D.C. – NASA has explored much of the solar system, but only a handful of missions have entered the atmospheres of planets other than our own and successfully touched down on their surfaces. Most of our neighboring planets have never seen the wheels of a rover, and never before has a robot we've sent to another planet returned to Earth.
NASA needs technology to protect spacecraft as they enter the atmospheres of worlds near and far, from Venus to Uranus. And when we finally bring samples back from places like Mars, NASA needs to ensure those precious pieces of alien worlds are safe as they come back to Earth.
«Read the rest of this article»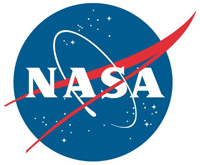 Pasadena, CA – When NASA's Voyager 2 spacecraft flew by Neptune's strange moon Triton three decades ago, it wrote a planetary science cliffhanger.
Voyager 2 is the only spacecraft ever to have flown past Neptune, and it left a lot of unanswered questions. The views were as stunning as they were puzzling, revealing massive, dark plumes of icy material spraying out from Triton's surface. But how? Images showed that the icy landscape was young and had been resurfaced over and over with fresh material. But what material, and from where?
«Read the rest of this article»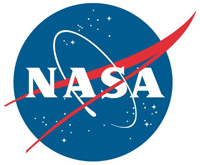 Pasadena, CA – The new research by scientists at NASA and the Italian Space Agency has implications for the entire Saturn system as well as other planets and moons.
Just as our own Moon floats away from Earth a tiny bit more each year, other moons are doing the same with their host planets. As a moon orbits, its gravity pulls on the planet, causing a temporary bulge in the planet as it passes.
Over time, the energy created by the bulging and subsiding transfers from the planet to the moon, nudging it farther and farther out. Our Moon drifts 1.5 inches (3.8 centimeters) from Earth each year.
«Read the rest of this article»