Clarksville native Tiasha Gray and 2016 APSU graduate returns to Swedish Damligan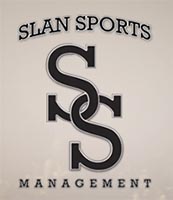 Toronto, Canada – Slan Sports Management is pleased to announce that Austin Peay State University (APSU) women's basketball legend Tiasha Gray has signed a one-year deal with Hogsbo Basket in the Swedish Damligan for the 2018-19 season.
Gray, a 5'7" guard, is returning to the Swedish Damligan where she was the league's Most Valuable Player in her rookie professional campaign, leading the league in scoring and steals in 2016-17. This past season, Gray made brief stops in Israel and Lebanon before returning home to rehab a minor knee injury.
A Clarksville, Tennessee native, Gray attended Clarksville High School before starting her collegiate career at Austin Peay State University in 2012.
In her junior season, she led the Ohio Valley Conference (OVC) in scoring and ranked 15th in the NCAA with 21.2 points per game.
Gray was also second in the country in steals that season with 3.7 per game en route to earning the OVC Defensive Player of the Year Award.
In her senior season, she was once again an All-OVC First Team All Star. That season, she was the second leading scorer in the OVC, averaging 20.6 points per game, while leading the conference in assists and steals with 5.3 and 2.7 per game respectively.
Gray left Austin Peay State as the school's second all-time leading scorer with 1885 career points and also ranks second in career assists with 514, and first in career steals with 314.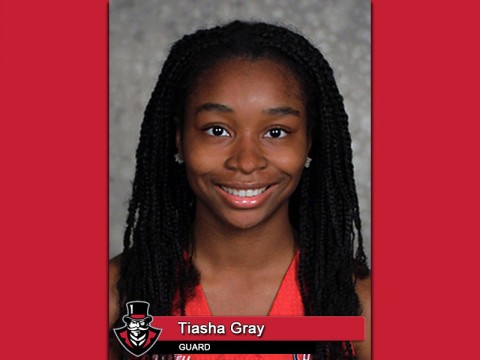 Gray began her professional career in 2016 with Mark Basket in the Swedish Damligan. She made an immediate impact, leading the league in scoring with 24.3 points, while adding 3.6 steals per game. In addition to Damligan Player of the Year, Gray was also the Damligan Guard of the Year, and Import Player of the Year.
Gray is excited to return to Sweden and is ready to take the court for Hogsbo. She is looking forward to reuniting with her former coach at Mark Basket, Robin Sandberg.
"I am very grateful for the opportunity from Hogsbo Basket," said Gray. "I am excited to play in Sweden again and to have Robin as our coach. I am looking forward to a great season."
Hogsbo, who has been promoted from Sweden's First Division to the Damligan, is thrilled to have the former MVP leading their team this season.
"I am so happy to be able to work with Tiasha one more year," said Hogsbo Head Coach, Robin Sandberg. "Her presence on and off the court will help me and everyone else on the team be successful. Tiasha's ability to score and create offense is fantastic but also her intelligence and quickness on the defensive side of the basketball will help us a lot. She will be a perfect fit in Hogsbo! Welcome Tiasha. Go Lions!"
For more information and individual box scores for Tiasha throughout the season, visit www.slansportsmanagement.com/tiasha-gray
About Slan Sports Management
Slan Sports Management Limited (SSM) is a dynamic NBPA, FIBA and WNBA licensed firm dedicated to building and managing the careers of elite basketball players. SSM has negotiated contracts for its clients in over twenty countries around the world and continues to be a leader in the basketball representation business.
To learn more, visit: www.slansportsmanagement.com