Clarksville Police Department (CPD)

Clarksville, TN – The Clarksville Police Department has secured warrants and are currently looking for the men responsible for twelve motor vehicle thefts occurring in Clarksville, August 12th-14th, 2018.
The vehicles were taken from multiple locations in Clarksville. Four of the men are out of Nashville and one man has a Clarksville address.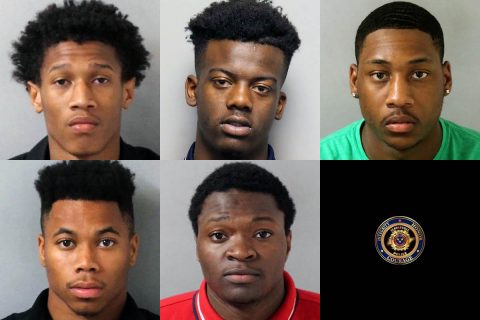 The Nashville men are: Ke'Samuel Quantez Lusk, 19; Jamontez DeShun Howse, 18; and Tazamne L. Moore, 18. They each have Felony Theft of Property warrants on file in Clarksville.
The fourth man, Kenneth Dorian Brown, 19 is already in custody in Nashville for unrelated charges and has Felony Theft of Property and Burglary warrants on file in Clarksville.
The Clarksville man, Jordan D. Backus, 20 has been taken into custody and charged with Felony Theft of Property.
The men were identified through a collaborative effort between the Clarksville Police Department, Montgomery County Sheriff's Office and the Nashville Metro Police Department's Gang and Auto Theft Units.
Six of the twelve vehicles stolen have been recovered either in Clarksville or Nashville area.
If anyone spots these men, call 911. Anyone with information can contact Sgt Newman, 931.648.0656, ext. 5340, TIPSLINE 931.645.8477, or or go online and submit a tip anonymously at P3tips.com/591
The investigation is ongoing and more arrests and charges will be forthcoming.