Written by Staff Sgt. Caitlyn Byrne
101st Airborne Division (AA) Sustainment Brigade Public Affairs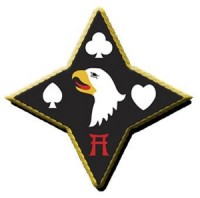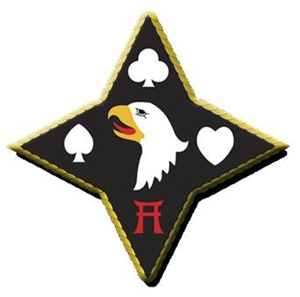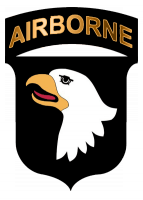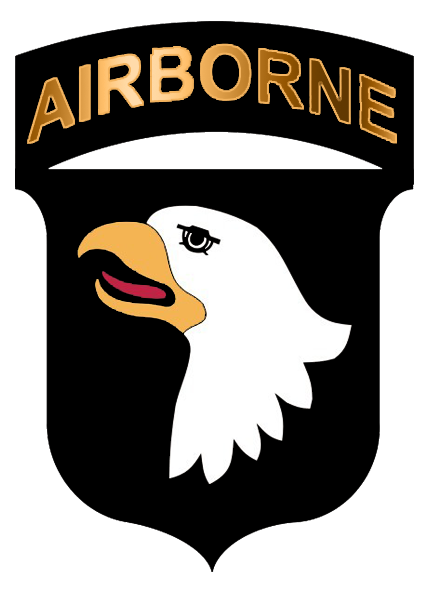 Bagram Air Field, Afghanistan – It is said that people are bound together through adversity, and under the added demands of a deployment, the members of the self-proclaimed Master Sergeant Squad came together as a cohesive team in order to tackle the challenges presented to them.
Despite their more ominous title, the Master Sergeant Squad is nothing but courteous and professional, with the word "squad" instead representing their ferocious dedication to Soldiers, the accomplishment of the mission and each other.
For Master Sgt. Amy Prince, native of Statesboro, Georgia and noncommissioned officer in charge of the brigade's supply section, the formation of the Master Sergeant Squad could not have come at a better time.
"The Master Sergeant Squad formed without us even realizing it," said Prince. "Our command sergeant major loves to have 'visions' or shall I say tasks for one of us. We quickly realized it was easier for us to tackle these task together for a great product. He quickly realized that we were all joined at the hip and did everything together."
Prince and her colleagues truly do operate seamlessly, as a team, having nothing but positive feedback and praise for each other.
Master Sgt. Fontella Keesee, native of Erin, Tennessee and operations NCOIC for the brigade, said, "I couldn't have asked for a better group of NCOs to work with, learn from, and grow with. We work well together to ensure that we keep the brigade operations running smoothly while teaching, coaching and mentoring Junior NCOs and Soldiers."
It has been noted by numerous Soldiers and leadership throughout the brigade and even throughout the Combined Joint Operations Area- Afghanistan, that the work and programs produced by the Master Sergeant Squad are what makes that group so outstanding.
For instance, Prince introduced weekly practice Soldier of the Month boards to help junior Soldiers learn how to better maintain their military bearing and prepare for the real boards.
"I put the practice Soldier of the Month board together because I know how intense getting ready for the board is on a young Soldier," said Prince. "The Soldiers' performances enhance with each practice board they attend. I am continuously amazed at the turn out and the dedication from the troops."
Keesee is often looked to for leadership guidance as well as planning major events and ceremonies, to include the most recent change of command ceremony where the 101st Sustainment Brigade bid farewell to the former commander, Col. Stanley Sliwinski and welcomed in Col. Stephanie Barton to take his place.
"It's always great to see the finished product of events and ceremonies that I have been in charge of, but it takes a lot of work, planning, tasking and rehearsals," Keesee said when asked about coordinating the change of command ceremony. "I don't do it by myself. It's a team effort from everyone to ensure we have a successful event. It always makes me smile to see everyone enjoying themselves."
Master Sgt. Kelvin Ladner, the senior human resources sergeant and native of Hattiesburg, Mississippi, assists young leaders by familiarizing them with the tradition and history of the Noncommissioned Officer Corps itself; he was directly responsible for orchestrating this deployment's first NCO induction ceremony.
"The ceremony is a celebration of the newly promoted joining the ranks of a professional noncommissioned officer corps and emphasizes and builds on the pride we all share as members of such an elite corps," Ladner said proudly. "It's all about the history and traditions of the U.S. Army. In the past there has been some form of recognition that went along with leadership. Becoming a noncommissioned officer in the Army is a rite of passage. The ceremony gives the young NCOs a better understanding of the significance of becoming a sergeant."
Last but certainly not least, there is Master Sgt. Mark Gomez, the signal support systems chief for the brigade and native of San Antonio, Texas. For Gomez, there is nothing better than finding ways to help not only his Soldiers but also the rest of the junior enlisted Soldiers in the brigade.
"For the last 15 years that I have been an NCO, it has been a passion of mine to lead and train Soldiers," Gomez said. "That passion is what led to the birth of the Junior Leader Certification program. The Soldiers that take advantage of the course will without a doubt become better Soldiers and future leaders of our Army."
The Junior Leader Certification program is something that he and Sgt. 1st Class Billy Scott, the sustainment automation support management office noncommissioned officer in charge, created in order to assist junior enlisted Soldiers in getting a head start on their development as future leaders in the Army, focusing on the operational domain of the Army Leadership Development Model.
It is this sense of teamwork and commitment to Soldiers that truly bonds the Master Sergeant Squad members together and garners them so much praise throughout the brigade. Regardless of whether they receive any accolades for their efforts, to theses four master sergeants, there is honor and reward enough in simply being a master sergeant.
"To be a master sergeant in the United States Army means a great deal," Ladner said. "To me it means that I have had great leaders and Soldiers along the way that helped me achieve all the success that I have achieved. My goal is to ensure before I retire that I pass all the knowledge and wisdom I have gained from my past leaders and Soldiers to the future leaders of this great organization."
Ask any of the four master sergeants and they will say that it is a privilege to be a senior noncommissioned officer, and despite all of the responsibilities and challenges, being a master sergeant is what they were made to do.
"These three master sergeants are remarkable, and I can truly say God blessed me to work alongside them," said Prince. "There is no competition for the best. We watch out for each other and give constructive criticism as well as pats on the back when warranted. They have made this deployment away from my family and children extremely easy. They are the true definition of 'I will never leave a fallen comrade."'