Montgomery County Animal Care and Control (MCACC)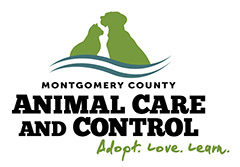 Montgomery County, TN – Montgomery County Animal Care and Control (MCACC) reminds all pet owners of Montgomery County of the importance of making sure pets are properly cared for during the winter months and during periods of freezing temperatures.
Unusually cold temperatures are expected this week, which can be dangerous and even fatal for pets left outdoors for extended periods of time. Just as freezing temps can be harmful and fatal for humans, the risks are just as dangerous for pets. If it's too cold for people to be outside, then it's too cold for pets.
"The best image we can portray is to imagine yourself locked out of your home, tethered to a cable, and only having a small uninsulated dog house and a cold dish to drink water from. It doesn't sound too promising, does it? Then why leave our animals out in the same environment," commented Dave Kaske, director of MCACC.
Taking proper precautions during extreme weather is not just about making the animals comfortable, it is about their health and welfare. During times of below freezing temperatures animals can succumb to hypothermia, frostbite, and death in a matter of minutes to hours.
"We do not want anyone to go outside and find that their pet has been injured due to cold and freezing temperatures or worse yet, has died. I cannot tell you how many times, coming from northern Illinois/southern Wisconsin, we have gone out for dogs left outdoors during freezing temps to find these dogs frozen to death, alive with their paws frozen to the ground, or deceased inside their uninsulated dog houses to get warm. It is heartbreaking," said Kaske.
The following tips are helpful for pets during cold weather:
Bring all pets indoors, even outdoor pets, with only short trips outside to relieve themselves.
When pets come inside, wipe off their paws to prevent possible burns from salt and other materials used to melt snow and ice as well as preventing pets from ingesting it.
If bringing a pet inside is not an option, add hay to their shelter to provide warmth and insulation. Montgomery County ordinance requires that pets have shelter regardless of weather.
If hay/straw is not available, add wool or synthetic blankets to the animal's shelter. Do not use cotton as it retains moisture instead of wicking it away, which can make the pet colder.
If the pet remains outside, make sure they always have access to drinkable water. The water will freeze frequently, so make sure the water is replenished every few hours. Licking iced-over water will not keep a pet properly hydrated.
The law requires that animals have food, water and shelter. If you see an animal you believe does not have these essentials or may be in danger, please contact Montgomery County Animal Care and Control, Montgomery County Sheriff's Office, or Clarksville Police Department.
Please be responsible and take the right measures. If pets cannot come into the home, an insulated garage that is out of the elements is better than cold ground with no shelter. Setting up an area in a garage or shed with enough blankets, food and water is another option. Check with neighbors or friends who are willing to take your pet indoors for the evening if you are working and unable to.

MCACC asks pet owners to be proactive in caring for their pets. They have options to bring out and set up dog houses for anyone unable to obtain one. There is a limited supply of donated dog houses from the public and MCACC staff. MCACC wants everyone to be able to say they have taken every possible caution to keep their animals safe and warm.

MCACC will also bring hay, dog food, and water bowls for those without them due to financial hardships, no questions asked. MCACC wants to help as many people as possible keep their pets safe.

For additional information contact Animal Care and Control at 931.648.5750 or visit www.mcgtn.org/animal-control
About Montgomery County Animal Care and Control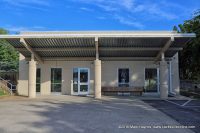 The mission of Montgomery County Animal Care and Control is to promote and enforce the humane treatment of our animal population as well as a dedication to rabies eradication, reducing animal euthanasia and controlling the pet population through a cooperative effort with the community.
You can contact Montgomery County Animal Care and Control by phone at 931.648.5750. They are located at 616 North Spring Street, Clarksville, TN 37040.
You can visit their website at www.mcgtn.org/animal-control
Sections
News
Topics
Clarksville Police Department, cold weather, CPD, Dave Kaske, Frostbite, hypothermia, MCACC, MCSO, Montgomery County, Montgomery County Animal Care and Control, Montgomery County Sheriff's Office, Pets