Topic: Frostbite
Montgomery County Animal Care and Control (MCACC)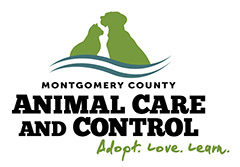 Montgomery County, TN – Montgomery County Animal Care and Control (MCACC) reminds all pet owners of Montgomery County of the importance of making sure pets are properly cared for during the winter months and during periods of freezing temperatures.
Unusually cold temperatures are expected this week, which can be dangerous and even fatal for pets left outdoors for extended periods of time. Just as freezing temps can be harmful and fatal for humans, the risks are just as dangerous for pets. If it's too cold for people to be outside, then it's too cold for pets.
«Read the rest of this article»
2 to 4 Inches of Snow Possible; Wind Chill from Zero to 10 below Zero
Nashville, TN – The National Weather Service in Nashville has issued a wind chill advisory, which is in effect from 3:00am to 9:00am CST Sunday for Clarksville-Montgomery County and all of Middle Tennessee.
A winter storm watch has also been issued. This winter storm watch is in effect from Sunday evening through Monday evening.
A wind chill advisory means that very cold air and strong winds will combine to generate low wind chills.
«Read the rest of this article»

Nashville, TN – Cold weather doesn't have to send your exercise routine into hibernation. While outdoor activities can expose you to several safety hazards during winter months, you can still enjoy a walk, run or maybe a sled ride while taking steps to stay safe and healthy. These simple tips are also important for those working outdoors during winter weather.
"Cold temperatures may make you want to huddle up inside, but a brisk walk may be just what you need for a burst of energy and a clear head," said TDH Commissioner John Dreyzehner, MD, MPH. "It's important to remain physically active year-round, and sometimes winter weather requires us to do extra work outside. We can take a few extra steps to keep our bodies warm while enjoying physical activity or doing work outdoors during winter weather." «Read the rest of this article»
Nashville, TN – According to the National Weather Service (NWS), extreme cold temperatures are expected next week across Clarksville – Montgomery County as well as Middle Tennessee. Beginning Tuesday, January 6th, the high is expected to be around 40°F dropping to 22°F Tuesday night.
Wednesday, January 7th, it will be mostly clear with a high only around 23°F falling to a bitter 4°F Wednesday night. Temperatures rise some on Thursday, January 8th, to 34°F with a low of 21°F.
«Read the rest of this article»
Nashville, TN – The American Red Cross is helping people impacted by the frigid cold air covering two-thirds of the country, and offers steps people can take to stay safe during this dangerous weather.
"Our volunteers remain on stand-by to respond if there is a significant, unforeseen, emergency incident or event that displaces individuals from their normal place of dwelling which would cause us to open an emergency shelter," said David Kitchen, Regional Disaster Program Officer. "We have been closely monitoring the weather system for the past several days and as soon as we realized that the flash freeze had the potential to strand motorists as well as to cause life-threatening situations, we immediately began activating our disaster action plan." «Read the rest of this article»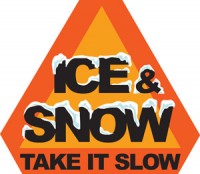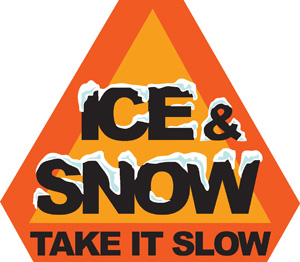 Nashville, TN – The National Weather Service has issued a special weather statement for Clarksville-Montgomery County.
They are advising that wet roadways will turn to black ice during the evening and overnight as air temperatures plunge to the low single digits, with wind chills going to a brutal -15 to a -20 below zero! «Read the rest of this article»
The Next Generation of Battlefield Begins on October 29th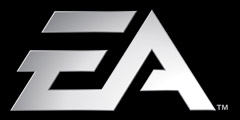 Redwood City, CA – DICE, a studio of Electronic Arts Inc. (NASDAQ: EA), today announced that the highly-anticipated action blockbuster Battlefield 4™ will be available this holiday for early-adopters of the next-generation hardware systems: Xbox One, the all-in-one games and entertainment system from Microsoft, and the PlayStation®4.
Powered by the advanced Frostbite™ 3 engine, Battlefield 4 delivers a genre-defining all-out war experience brought to life with unmatched visual and audio fidelity, superior character animations and dynamic destruction that ensures no two matches are alike.
«Read the rest of this article»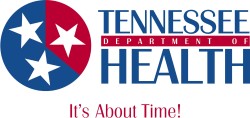 Nashville, TN – Some who play or work in the cold believe a sip of alcohol will help keep them warm.
But the Tennessee Department of Health is reminding Tennesseans that drinking alcohol in any quantity can actually expose a person to greater risk of hypothermia, the potentially fatal condition of abnormally low core body temperature. «Read the rest of this article»
Essay Written by Maria Boyer of Kenwood High School
As part of the Clarksville Kiwanis Club's Memories of Service and Sacrifice Project's "Interview a Veteran Contest"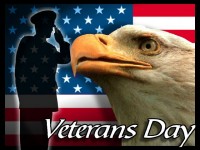 At the early age of seventeen, Larry Boyer entered the army as an infantryman. Coming from the small town of Superior, Wisconsin, he had no clue what he was getting into. Security, safety, homely comfort, regular visits with family and friends- he was used to these luxuries. He didn't know that soon he would be deprived of them. Determined, and self-motivated, the young, inexperienced boy took his chances and began his life as a United States soldier.
Being in the Army required extreme dedication. It consumed so much of his time that there was none left for anything else. Larry would have to work long hours on base, or would be out in the field for days. He wouldn't be able to see his wife or kids much at all. It didn't leave ample family time, let alone time for a social life.
«Read the rest of this article»
Essay Written by Grace Hinson of Clarksville Academy
As part of the Clarksville Kiwanis Club's Memories of Service and Sacrifice Project "Interview a Veteran" Contest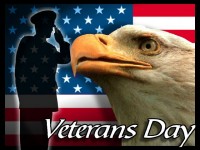 "On behalf of a grateful nation, this flag is presented to you as a token of appreciation for your loved one's honorable and faithful service," these were the words spoken to my family by the Honor Guard at my grandfather's funeral in October 2010. On behalf of a grateful granddaughter in October of 2011, I am showing my appreciation for my grandfather's honorable and faithful service for my freedom by writing this for him. He served in the seventh infantry, thirty-second regiment, and the first battalion Charlie Company, which was a combat unit during the Korean War.
«Read the rest of this article»