Written by Leon Roberts
U.S. Army Corps of Engineers, Nashville District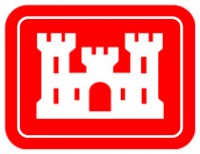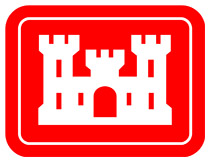 Nashville, TN – The U.S. Army Corps of Engineers Nashville District is dispelling rumors that Wolf Creek Dam in Jamestown, KY, is in danger of imminent failure.
A local radio station commentator put out false information this morning that Wolf Creek Dam could fail at any time and local residents downstream needed to formulate an evacuation plan.
"This is completely false," said Kyle Hayworth, Dam Safety Program Manager with the Nashville District. "The dam is not failing. There have been no signs of distress with the project, and our dam safety staff has been and will continue to monitor all of the Cumberland River Basin dams throughout this high-water event."
The Corps of Engineers is also aware of a social media video making its rounds that shows water leaking from the concrete face of the dam, and is addressing similar public fears, letting people know there is no reason for alarm.
"The water observed seeping out of the concrete is at a joint where drainage systems relieve internal pressures inside the dam," said Brad Long, acting chief of the Nashville District's Civil Design Branch. "It is not a dam safety concern. It will likely continue until the pool elevation returns to normal levels."
The Nashville District is posting the very latest updates on its website and on Lake Cumberland's Facebook page. The public is highly encouraged to seek out these resources for reliable information about water management, operations at the dam, and impacts around the lake.
Lake Cumberland Impacts
At Lake Cumberland, the Nashville District closed Waitsboro Recreation Area February 13th and Fishing Creek Recreation Area February 19th. The closures are due to high water affecting roadways, parking areas and boat ramps.
Slate Branch Boat Ramp, an easement area, is also closed due to high water.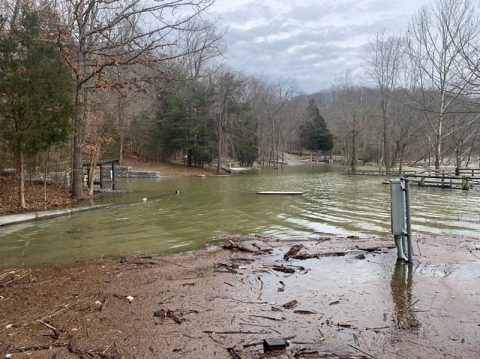 Park Ranger Judy Daulton said the public should be extremely careful when traveling on any road that ends in water, such as boat ramps. The parking areas may be under water and there may be no way of turning around, she said.
This past weekend the Corps worked with Russell County Public Works officials to install a temporary flood wall and sand bags on River View Road below the dam, which is intended to keep the country road open whenever Little Indian Creek backs up when Wolf Creek Dam spills larger amounts of water. The Corps is working with county emergency managers to communicate with residents along River View Road and to be proactive about public safety.
The current elevation at Lake Cumberland is 741.62 feet as of noon today, the highest observed since April 25th, 1998 when the pool crested at 742.44 feet. A total of 47.4 percent of the flood control pool is currently being utilized.
With the additional rainfall expected this week, reaching elevation 750 is possible. The pool of record is 751.69 set in May 1984. In the history of Wolf Creek Dam, which spans back to 1950, elevation 745 has been exceeded twice – 747.12 in April 1962 and the pool of record.
The typical operation of Wolf Creek Dam allows the lake to fill from elevation 700 to 723 feet by mid-May. The flood control pool at Lake Cumberland spans elevations 723 to 760, which allocates 2,094,000 acre feet of storage in the pool and allows for storage of 6.78 inches of rainfall runoff in the 5,789 square-mile watershed.
"This winter has been an unprecedented event in that we continue to see rainfall events and have not had enough consecutive dry days to regain storage in the reservoir, nor have downstream conditions been conducive to increasing discharges from the dam," said Robert Dillingham, hydraulic engineer in the Nashville District Water Management Section. "It remains a priority for the Nashville District to lower Lake Cumberland and regain the flood control storage in the reservoir as soon as downstream conditions allow."
Dillingham said the Nashville District has made preparations downstream to allow releases from Lake Wolf Creek Dam, which will likely be larger than have been observed in several decades.
"Releases from the reservoir will be increased and we plan to lower the reservoir as soon as possible," Dillingham added. "However, considering March and April are historically the highest precipitation months, it could take several months before Lake Cumberland returns to a seasonal elevation."
Wolf Creek Dam Operations
Nashville District water managers are balancing releases at its 10 dams in the Cumberland River Basin, which includes Wolf Creek Dam at Lake Cumberland, as heavy rains move through the region this week.
Dillingham said the Nashville District is holding water when needed, but also releasing as much water as downstream conditions allow in an effort to regain storage in the reservoir.
Wolf Creek Dam is currently discharging water at a rate of 25,000 cubic feet per second.
The dam provides flood control benefits for communities downstream. The water management plan designates Celina, Tenn., as the downstream control point. The flow at Celina, which is made up of discharges from Wolf Creek Dam and Dale Hollow Dam as well as the 583 square miles of uncontrolled watershed below the dams, is maintained at or below 40,000 cfs. The flow of record from Wolf Creek Dam is 40,000 cfs in January 1974.
The dam is a critical component to the Corps' ability to mitigate flooding in the Cumberland River Basin. Towns downstream of Wolf Creek Dam along the Cumberland River reap the dam's flood control benefits. They include Burkesville, KY; Celina, TN; Nashville, TN; Ashland City, TN; Clarksville, TN; Cumberland City, TN; and locations along the Barkley reservoir in western Kentucky.
For more information about how the Nashville District operates the Cumberland River Reservoir System, see the Water Management Education Series at www.lrn.usace.army.mil/Missions/WaterManagement/EducationSeries.aspx