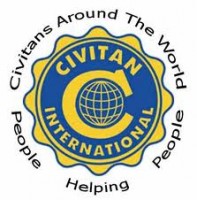 Cunningham, TN – It was overcast and looked like rain this past Saturday, April 27th for the Central Civitan annual BBQ Chicken Dinner fundraiser. The rain held off and it turned into a great day for the event.
"It looked like it might rain at first, but it didn't. It was a nice cool day for our fundraiser," stated Larry Pitts with Central Civitan.
The dinners were take home only and included a 1/2 chicken, with baked beans, slaw, and a beverage. Each adult plate was just $8.00. Pick up was at the Central Civitan building located between Hwy 13 and Alonzo Place in Cunningham, TN.
Central Civitan members got up bright and early to get the BBQ pits ready. 900 chicken halves were slow cooked for the event.
"We have probably sold all the tickets, maybe too many, we might run out." Pitts said.
On top of a delicious BBQ chicken dinner, the tickets are also good for a free regular 6″ sub at Subway when you buy any 6″ sub of equal or greater price and a 21oz drink. Offer is good only at the Subway located at 1200 Highway 40 & 13 in Clarksville, TN.
"We sure appreciate everyone's support in this community. We give back at Central Civitan. The money raised goes back into the community," Pitts stated.
Upcoming Central Civitan Events
Lone Oak Picnic
Saturday, July 27th, 2019
Alonzo Place Road
Central Civitan 5k
Saturday, October 5th, 2019
Historic Collinsville
Photo Gallery
About the Central Civitan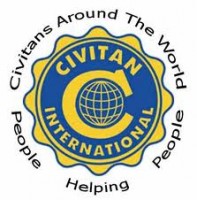 The Central Civitan Club, for example, supports the local Boy and Girl Scout troops. The club provides financial assistance to victims of house fires in the communities south of the Cumberland River. It supports educational and extracurricular activities of the students, teachers and staff of both Montgomery Central High School and Cumberland Heights Elementary School.
It also supports the Buddy Ball Special Needs Athletic League as well as the #BeMoreLikeWade 5K Scholarship Run/Walk/Crawl. These are just a few of the activities the Club supports.
They also fund scholarships for and support many educational and extra-curricular activities of the students, teachers and staff at Montgomery Central High School, Montgomery Central Middle School and Montgomery Central Elementary School as well as Cumberland Heights Elementary School.