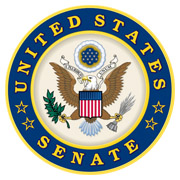 Washington, D.C. – Senator Marsha Blackburn (R-Tenn.) joined Fox News' The Next Revolution with Steve Hilton as a panelist on Sunday to discuss the Democrats' unsubstantiated impeachment inquiry.
On the Democrats' Repeated Efforts to Impeach the President
"They tried it in 2017. They couldn't get the floor vote. They tried it in 2018. They couldn't get the floor vote. Mueller was to be [the silver bullet]. They couldn't get that to work. They tried it earlier this year and it didn't work and so here we are…. They're wanting to prove that something nefarious was done…. This is their Mueller do-over."
«Read the rest of this article»

Sapphire Valley, NC – Those of you trapped in the arid confines of Middle Tennessee won't believe it, but Austin Peay State University (APSU) men's golf team actually saw its first-day stay at the 2019 J.T. Poston Invitational cut short by rain, with much of the second round still to play when weather moved in Monday afternoon.
«Read the rest of this article»

Nashville, TN – The Tennessee Department of Labor and Workforce Development (TDLWD) reports unemployment rates for each of Tennessee's 95 counties dropped during August 2019 according to data it released Thursday.
The unemployment rate in Montgomery County was 3.8 percent in August, down 1.0 percent from July's 4.8 percent.
«Read the rest of this article»

Clarksville, TN – A fired-up Austin Peay State University (APSU) women's golf program was on the prowl at the top of the leaderboard all day for the opening 36 holes of the 2019 F&M Bank APSU Intercollegiate, putting the Govs in striking distance with 18 holes to play at Clarksville Country Club.
«Read the rest of this article»

Clarksville, TN – This year marks the 50th year of Northwest High School (NWHS) in Clarksville, Tennessee. Built in 1970 with its first graduating class in 1971, the school hosted tenth, eleventh, and twelfth grade students with a capacity of 1,200 students. The first principal was Peter Kyriakos.
«Read the rest of this article»

Clarksville, TN – The Austin Peay State University (APSU) GeoClub won several first-place awards at the 2019 GeoConclave over the weekend at Harrison Bay State Park.
«Read the rest of this article»

Clarksville, TN – The ocean is calling! Planters Bank Presents… Disney's animated musical adventure "Moana" on the Roxy Regional Theatre's big screen this Sunday, October 6th at 2:00pm.
Inexplicably drawn to the ocean, Moana convinces the mighty demigod Maui to join her mission, and he reluctantly helps her become a wayfinder like her ancestors who sailed before her. Together, they voyage across the open ocean on an action-packed adventure, encountering enormous monsters and impossible odds, and along the way, Moana fulfills her quest and discovers the one thing she's always sought: her own identity.
«Read the rest of this article»

Clarksville, TN – On Friday, September 27th, 2019, the Clarksville Police Department (CPD) had twelve officers graduate from twelve weeks of training at the Tennessee Law Enforcement Training Academy.
CPD wants to congratulate the twelve officers for successfully graduating the academy. They will now embark on a 14 week field training program with veteran Field Training Officers to build on the basic law enforcement skills imparted to them at the academy.
«Read the rest of this article»

Clarksville, TN – Clarksville Police are trying to identify a man who broke into a vehicle on Idlewood Drive on Monday, September 30th, 2019 around 2:15am.
Anyone with information can contact Detective Neal, 931.648.0656, ext. 5538, Tipsline, 931.645.8477, or go online and submit a tip anonymously at P3tips.com/591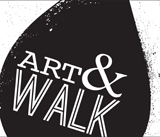 Clarksville, TN – Produced by The Downtown Clarksville Association, First Thursday Art Walk is a free, self-guided tour spanning a 5-block radius that combines visual art, live music, engaging events and more in the heart of Downtown Clarksville.
With 10+ venues, bars and businesses participating each month, the First Thursday Art Walk in Clarksville is the ultimate opportunity to savor and support local creative talent.
«Read the rest of this article»