Clarksville, TN – The Austin Peay State University (APSU) GeoClub won several first-place awards at the 2019 GeoConclave over the weekend at Harrison Bay State Park.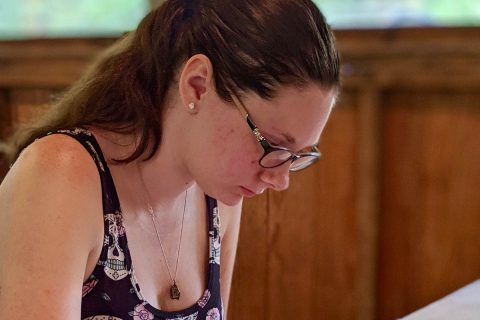 In the academic events, Marie Whittaker won first place in rock identification, and Heather Nolan finished third in mineral identification. APSU's Lily Poteete, Tina Silverman and Cris Colon also earned top five finishes in academic events.
In non-academic events, Nolan won the women's hammer throw in distance, the geode roll in distance and the geode roll in accuracy, and Colon won the geode roll in accuracy. Those events are exactly what they sound like: throwing rock hammers and bowling geodes.
Austin Peay State University finished fourth overall in the competition and fifth in the Rock Bowl, an elimination-style tournament of geologic knowledge.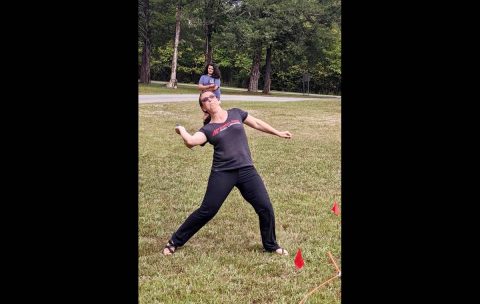 The University of Tennessee at Martin – who hosted this year's GeoConclave – won the Rock Bowl. Tennessee Tech won the overall competition.
Students from the University of Tennessee at Knoxville, the University of Memphis, Tennessee Tech and UT Martin also participated in the event.
The Austin Peay State University GeoClub last year won the overall competition and the Rock Bowl for the first time ever.
For more information about the APSU GeoClub, go to https://apsu.campuslabs.com/engage/organization/geo-club. Geology assistant professor Dr. Erik Haroldson is the club adviser.