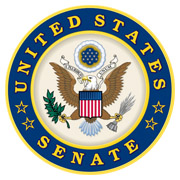 Washington, D.C. – Senator Marsha Blackburn (R-Tenn.) spoke on the Senate floor this evening to congratulate the singers and songwriters who have been inducted into the Country Music Hall of Fame this year: Kix Brooks, Ronnie Dunn, Ray Stevens, and Jerry Bradley.
To watch the Senator's remarks click below or Here.
Remarks As Prepared
Thank you, Madam President.
«Read the rest of this article»

Jonesboro, AR – Austin Peay State University (APSU) women's golf team was unable to make it three straight rounds below 300, but newcomer Payton Elkins impressed to close out her first tournament at the Lady Red Wolves Classic, hosted by Arkansas State.
«Read the rest of this article»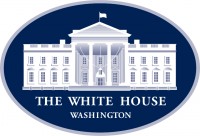 Washington, D.C. – On Friday, October 18th, 2019, U.S. President Donald J. Trump delivered a major announcement on progress regarding trade negotiations with China—one that spells out big wins ahead for American workers and for our terrific farming community.
President Trump: America and China come to a substantial "phase one deal."
After meeting with China's Vice Premier at the White House, President Trump announced that terms have been reached in principle over some of the most important issues facing American businesses.
«Read the rest of this article»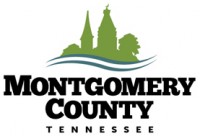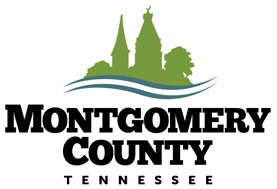 Montgomery County, TN – The Wade Bourne Nature Center, a new nature center currently being constructed by Montgomery County Government in the heart of Rotary Park, will also feature Gig Speed Internet capabilities provided through CDE Lightband. Montgomery County Parks and Recreation, who currently operates the 111-acre public access park, has announced an agreement with CDE Lightband to provide high-speed internet services to the nature center facility and areas within Rotary Park.
«Read the rest of this article»

Dickson, TN – A final-round charge by Austin Peay State University (APSU) men's golf team came up just short at the 2019 F&M Bank APSU Intercollegiate, but the Govs pushed eventual champion UT Martin to the brink to take runner-up team honors.
«Read the rest of this article»

Clarksville, TN – Clarksville Police report that there was a single vehicle crash around October 12th around 8:30am in which four teenagers were injured.
The four teenagers in the vehicle were: 16 year old (driver); 15 year old (front passenger); 18 year old (back seat-driver side); and 16 year old (back seat-passenger side)
The 15 year old was taken by Lifeflight to a Nashville hospital in stable condition with multiple injuries. The other three were taken to Tennova Healthcare with non-life threatening injuries.
«Read the rest of this article»

Clarksville, TN – On October 29th, 2019, shortly after sunset, several unsavory characters – including Darth Vader, Michael Myers and that notorious foodie, Hannibal Lecter – will descend upon the Austin Peay State University (APSU) Mabry Concert Hall to unleash their ominous theme music onto a crowd of eager listeners.
«Read the rest of this article»

Clarksville, TN – Gateway Chamber Orchestra will host Transfigured Night, their second Masterworks Series concert of the 2019-20 season, on Sunday, November 3rd, at 4:00pm.
Soar through darkness into light with the dramatic program of works by the renowned Ottorino Respighi, Claude Debussy and Arnold Schoenberg. GCO harpist Paula Bressman casts light onto Debussy's beautiful Danses with grace and elegance.
«Read the rest of this article»
Clarksville, TN – The Clarksville Street Department will offer free pickup of yard debris and tree limbs as a service to City residents.
The temporary service period will begin October 15th and continue through December 2nd, 2019.
«Read the rest of this article»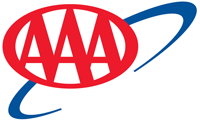 Tampa, FL – AAA says despite an unseasonal spike in demand, according to the Energy Information Admiration's (EIA) latest data sets, gas prices are decreasing for the majority of motorists across the country as crude oil prices (WTI) remain under $54.00/bbl.
Today, the national average gas price is $2.63, which is two cents less than last week and 26 cents cheaper than last year, but six-cents more expensive than last month.
«Read the rest of this article»