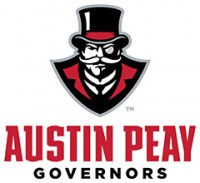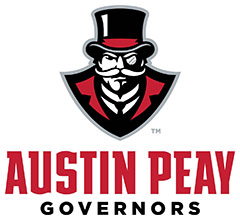 Clarksville, TN – With conference play underway, fans should know that Austin Peay State University (APSU) will offer its VIPeay Hoops Area on the third level of the Dunn Center.
This one-of-a-kind opportunity, similar to the VIPeay End Zone Experience at Fortera Stadium, the VIPeay Hoops area offers Monocle Society members premium in-game food and beverage accommodations along with a place to mix and mingle with other Austin Peay State University fans.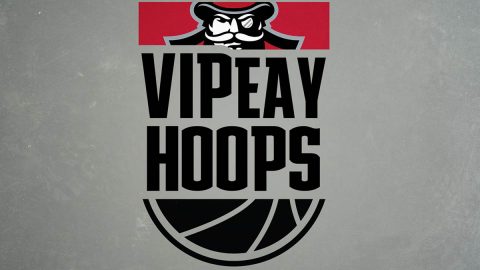 Its exclusive, upper-level location offers unobstructed views of the entire Dunn Center court, along with televisions to monitor other contests from around the country.
For all conference home contests, Buffalo Wild Wings will be the presenting food sponsor.
In addition to the food provided by our Austin Peay State University corporate partners, Hand Family Companies will provide alcoholic beverages and Coca-Cola is providing products from its line of soft drinks, water and other beverages.
VIPeay Hoops Important Info
What – Austin Peay State University athletics' newest in game hospitality opportunity offering premium food, soft drinks, adult beverages and television access to watch college hoops action across the country
Where – Dunn Center, Third Level accessible by stairs or elevator
When – Single Games: VIPeay Hoops will open and will close at the conclusion of halftime. For conference double header games, VIPeay Hoops will open at the start of halftime of the women's game to the end of halftime of men's game.
Available to all Monocle Society members at the Black Tie level and above.
Food will be provided by Buffalo Wild Wings, soft drinks are provided by Coca Cola and adult beverages are provided by Hand Family Companies.
All food and drinks are limited to the third floor VIPeay Hoops area and cannot be taken out of the fenced area.
To consume adult beverages, all members must be 21 and older and show a valid driver's license for proof and to secure a wristband. All non-wrist banded members will not be served any adult beverages.
VIPeay Hoops entries are available for purchase on a single game or season basis through the ticket office ($15.00 single game, $75.00 season)
VIPeay Hoops credentials are required to be displayed upon entrance at the entrance. All single game entry will be validated at entrance by name as well.
To upgrade your Monocle Society membership and to purchase VIPeay Hoops access, please call 931.221.PEAY (7329).