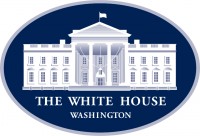 Washington, D.C. – "Anyone who cares about establishing an orderly immigration system and ending the flow of illegal drugs, violent criminals and human traffickers coming across our southern border should take heart from the undeniable fact that President Donald Trump's administration is winning the fight for border security," National Border Patrol Council President Brandon Judd writes for Fox News.
«Read the rest of this article»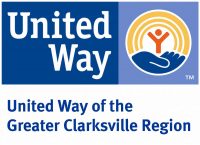 Clarksville, TN – United Way of the Greater Clarksville Region has put together a Farmers to Families event at 1:00pm on October 21st in First Baptist Church's preschool parking lot at Hiter Street and Commerce Street.
This event is a result of a partnership between Carolyn Watson, Director of the Cumberland Baptist Disaster Relief Team, and the United Way of the Greater Clarksville Region along with Clarksville Mayor Joe Pitts, Stewart County Mayor Robin Brandon, and Houston County Mayor Paul Bailey to provide more than 1,200 food boxes to local families in need.
«Read the rest of this article»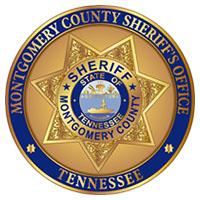 Clarksville, TN – The Warrant Search feature on the Montgomery County Sheriff's Office (MCSO) website is operational.
To use the feature click on the following link: https://api.mcgtn.org/publicinquiry/warrant/search.
The information provided is for reference only. Further confirmation can be made by contacting the Warrants Division at 931.648.0611.
Do not make any attempt to apprehend an individual with a warrant on file. If you know the location of an individual with a warrant, please call 911.
«Read the rest of this article»

Clarksville, TN – The Austin Peay State University (APSU) Art + Design Faculty Triennial runs through October 23rd, 2020.
The triennial showcases the artwork of our dedicated and talented APSU Art + Design faculty.
«Read the rest of this article»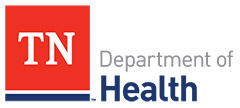 Nashville, TN – The Tennessee Department of Health (TDH) reports that there have been 220,556 confirmed cases of COVID-19 Coronavirus as of Monday, October 19th, 2020. That is an increase of 3,144 cases from Sunday's 217,412. There have been 2,789 (+13) confirmed deaths in Tennessee because of the virus.
S E V E N T Y T H R E E new cases of the COVID-19 Coronavirus have been reported in Montgomery County. The total is at 3,857. There has been fifty one deaths in Montgomery County due to the virus.
«Read the rest of this article»

Clarksville, TN – On Friday, October 23rd, 2020, get into the Halloween spirit this weekend when Planters Bank Presents… Robert Zemeckis' "What Lies Beneath" at the Roxy Regional Theatre at 7:00pm.
In this supernatural horror thriller starring Michelle Pfeiffer and Harrison Ford, it has been a year since Dr. Norman Spencer betrayed his beautiful wife Claire. But with Claire oblivious to the truth and the affair over, Norman's life and marriage seem perfect — so perfect that when Claire tells him of hearing mysterious voices and seeing a young woman's wraith-like image in their home, he dismisses her mounting terror as delusion.
«Read the rest of this article»

Clarksville, TN – The Gateway Chamber Orchestra (GCO) mission includes serving the community in innovative ways, bringing musical culture to those around them.
Even during the COVID-19 Coronavirus pandemic, the GCO has found new ways to achieve this goal.
«Read the rest of this article»
Nashville, TN – Pest allergies caused by stinkbugs and ladybugs overwintering in your home may cause similar symptoms to COVID-19 Coronavirus, the flu and the common cold.
Moving into the cooler months and influenza season of 2020 is causing Americans to worry that it will be difficult to determine what disease or reaction they are having. COVID-19 Coronavirus, the flu, a common cold and pest allergies share a lot of similar symptoms.
«Read the rest of this article»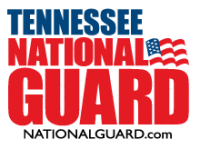 Nashville, TN – Dignitaries from Bulgaria visited Tennessee October 7th-9th, after signing a defense roadmap agreement with the United States at the Pentagon, October 6th, 2020.
The new training agenda, dubbed the U.S. – Bulgaria Defense Cooperation Roadmap, identifies the goals and mission of the Bulgarian military, and where the U.S. can assist them in meeting their goals, and enhancing their military capabilities.
«Read the rest of this article»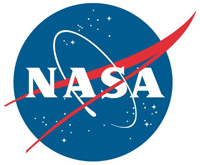 Pasadena, CA – According to NASA, although most hurricanes tend to weaken as they approach land, some rapidly increase in strength just prior to landfall – a phenomenon that is both dangerous and hard to forecast. As the climate continues to warm, the number of storms that fall into the latter category is likely to increase, presenting a stark reality for communities in their paths.
Because current weather models can't accurately predict this sudden intensification, communities preparing for a lesser storm often don't have time to respond to the arrival of a much stronger one or to the magnitude of destruction it is likely to leave behind.
«Read the rest of this article»