Tennessee (17-9 | 9-2 SEC) vs. Vanderbilt (1114 | 2-9 SEC)
Sunday, February 12th, 2023 | 1:02pm CT / 2:02pm CT
Knoxville, TN | Thompson-Boling Arena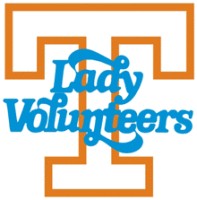 Knoxville, TN – The Tennessee Lady Vols basketball team (17-9, 9-2 SEC), which is receiving votes in both polls, welcomes Vanderbilt (11-14, 2-9 SEC) to Thompson-Boling Arena for matchup on Sunday in the Lady Vols' annual Play4Kay game. The game begins at 1:02pm.
This will mark the 88th meeting of the in-state rivalry, with UT leading the series, 77-10, after winning the programs' first tilt this season, 84-71, at Memorial Gymnasium on January 8th.
The Lady Vols enter the contest residing in third place in the SEC standings, while the Commodores are tied for 12th with Kentucky.
Tennessee looks to bounce back after dropping a 91-90 double overtime heartbreaker at Mississippi State on Feb. 6 in which Rickea Jackson (28/11) and Jillian Hollingshead (18/12) produced points/rebounds double-doubles.
The UT Lady Vols finally reached their first open date of conference play on Thursday, taking advantage this week of extra time for practice, additional attention to academics and much-needed rest.
Vanderbilt hosted Arkansas on Thursday night, and the Commodores picked up their second SEC win of the campaign, taking down the Razorbacks, 78-70, behind four players scoring in double figures and three playing all 40 minutes of the contest.
Game Information/Promotions
Sunday's game is UT's #Play4Kay game, with each team wearing pink as part of their uniform design to bring awareness to the Kay Yow Cancer Fund's fight toward ending all forms of cancer affecting women.
Uniting players, coaches and fans to do something for the greater good that far exceeds wins and losses on the court, the #Play4Kay initiative is the largest fundraiser and plays a major role in the success of the Kay Yow Cancer Fund.
There is free admission for cancer survivors.
Pink shirts are available to purchase from Orange Mountain Design, with those buying one receiving a free ticket to the Play4Kay game vs Vanderbilt.
Proceeds from the shirts will be donated to the Play4Kay Foundation.
The Weekend Family 4 Pack Deal will be available, featuring four tickets & four $10.00 concession vouchers starting at $72.00 (plus tax/fees).

Free parking and shuttle service from the Ag Campus (Lot CF near Brehm & Food Science Bldgs.).

For additional details and information, please call 865.974.1734 or visit the Fans tab on UTSports.com and click on the Fan Experience link.
Broadcast Information
Sunday's game will be streamed on SECN+, with Michael Wottreng (PxP) and Kamera Harris (Analyst) on the call.
All of the games included in the ESPN package (ESPN, ESPN2, ESPNU) will be available through WatchESPN, accessible online at WatchESPN.com, on smartphones and tablets via the WatchESPN app, and streamed on televisions through Amazon Fire TV, Apple TV, Chromecast, Roku, Xbox 360 or Xbox One to fans who receive their video subscription from an affiliated provider.
The contest also can be heard on Lady Vol Network stations and by audio stream, with Brian Rice on the call and Andy Brock serving as studio host.
A link to the live audio stream can be found on the Hoops Central page or the schedule on UTSports.com.
For a list of Lady Vol Network affiliates, please click on the Fans tab at the top of UTSports.com, select Vol Network and then click on the Vol Network Affiliates tab.
Air time for games on the Lady Vol Radio Network generally occurs 30 minutes prior to tip-off.
The Lady Vol Network broadcast also can be heard frequently on satellite radio via SiriusXM and the SXM App. This game, however, will not be available.
I-40/17th Street Construction Alert
Expect I-40 delays this weekend near campus and arrive early.
Significant traffic congestion could increase due to TDOT repairs to the I-40 bridge over 17th Street.
Lane closures: I-40 East & West between MM 386 & almost 389, small sections of I-275 as well as Alcoa Highway.
History Between Them
The 2021-22 season brought a brand new look to the Tennessee-Vanderbilt rivalry, as former Lady Vol standout Kellie Harper, who was then in her third year leading her alma mater, met then first-year Vandy skipper Shea Ralph, a UConn alum, for the very first time as head coaches.
It's now year four at UT for Harper and year two for Ralph at VU, with Harper getting victories in the coaches' two meetings a year ago and in the first matchup at Nashville in 2022-23.
The duo's careers at UT and UConn overlapped from 1996-97 to 1998-99, with Harper (then known as Kellie Jolly) helping lead UT to the second and third of three-straight NCAA titles in 1997 and 1998, while Ralph contributed to a UConn crown in 1999-2000 after Harper had graduated.
Harper was 4-2 as a player vs. UConn, including 3-1 in games when both were on the rosters of the respective programs.
Both coaches feature spouses on their staff, with Jon Harper serving as an assistant coach alongside his wife, Kellie, for the 19th season. Tom Garrick is Ralph's husband, and he is in his second year as an associate head coach on her staff. SEC observers may also recall Garrick was an assistant at Vandy from 2009-15.
Harper has two children, including son Jackson and daughter Kylie. Ralph has a daughter, Maysen.
Tennessee Lady Vols vs. In-State Foes
The Tennessee women are now 259-61-1 all-time vs. four-year college teams from the Volunteer State, and Kellie Harper is 15-0 in those matchups in her fourth season on Rocky Top.
The Lady Vols are 2-0 in 2022-23 (wins vs. Chattanooga and Vanderbilt), were 6-0 in 2021-22 (wins vs. Tenn. Tech, ETSU, Chattanooga and Belmont at home and vs. Vanderbilt on the road and at home) and were 3-0 in 2020-21, with wins over ETSU, Lipscomb and Middle Tennessee, with two games on the schedule vs. Vandy (home and away) canceled.
UT has won 15 in a row over schools from within the state border and 31 of the last 32, with the lone setback during that run being a 76-69 loss to Vanderbilt in Knoxville on February 28th, 2019.
Looking Back At The MSU Game
The UT Lady Vols suffered a 91-90 loss to Mississippi State on Monday night in a double-overtime thriller that featured 17 lead changes and 14 ties inside Humphrey Coliseum.
Senior Rickea Jackson recorded a double-double to lead UT (17-9, 9-2 SEC), tying her season highs of 28 points and 11 rebounds.
Sophomore Jillian Hollingshead recorded the first double-double of her career with 18 points and 12 rebounds, setting career highs in both categories. Junior Tess Darby was also in double figures, turning in 10 points on the night.
MSU (16-7, 5-5 SEC) was led by Jerkaila Jordan, who tallied 24 points. Asianae Johnson and Anastasia Hayes were also in double figures with 16 and 14, respectively.
Hollingshead Becoming A Force
Sophomore Jillian Hollingshead is hitting her stride, recording her first career double-double against Mississippi State with 18 points and 12 rebounds to find her way into double-digit scoring for fourth time this season and second time in the last four games.
Over her last four outings, she is averaging 11.3 ppg. and 7.8 rpg. off the bench.
Team Free Throws In Record Book
Tennessee's 37 made free throws vs. MSU tied as the third-most in school history along with the 37 netted vs. Vanderbilt on Jan. 19, 1997.
The 44 attempts against the Bulldogs matched UT's effort vs. Alabama on March 6th, 1994.
The 84.1 percent accuracy vs. State was a season-high for the Lady Vols.
Rickea Ties UT's Best Free Throw Mark
Rickea Jackson's 13-for-13, 100-percent effort at the charity stripe vs. Mississippi State tied a school free throw percentage record set by Gail Dobson on March 1, 1975, vs. Union (Tenn.).
Jackson's 13 makes tied for the No. 8 school mark with seven other Lady Vols.
UT/VU Notes
The UT Lady Vols are 35-1 vs. the Commodores in Knoxville, 32-7 in Nashville and 10-2 at neutral sites (all postseason).
UT has won 15 of the past 16 games vs. Vanderbilt.
These squads have been to overtime on one occasion, with Tennessee seizing a 92-79 decision in Nashville on Jan. 19, 1997.
Including that OT game in '97, Kellie (Jolly) Harper was 9-0 vs. VU as a Lady Vol point guard, and she is 5-0 as UT's coach.
Harper was 0-1 vs. VU at Western Carolina and 1-1 at NC State.
The 84 points scored by the Lady Vols in Nashville earlier this season were the most in Memorial Gymnasium since defeating Vandy, 94-88, on February 15th, 2004.
A Look At The Commodores
Ciaja Harbison, a transfer from St. Louis Univ., leads Vanderbilt in scoring at 19.7 ppg., hitting 81.7 pct. (125-153) on free throws.
Boston College transfer Marnelle Garraud is putting up 12.7 ppg., draining 69 treys and hitting 81.4 pct. on free throws.
The Commodores are surrendering 80.5 points per game and 51.5 field goal percentage to SEC opponents.
On the boards, VU has a 28.6-40.3 deficit (-11.7) vs. SEC foes that has improved from -22.0 the last time these teams played.
Vanderbilt's Last Game
Marnelle Garraud posted a team-high 19 points and added seven rebounds Thursday to lead four Vanderbilt players in double figures as the Commodores defeated Arkansas 78-70 at Memorial Gymnasium.
Ciaja Harbison contributed 16 points, eight assists, and four steals, Sacha Washington recorded 16 points and eight rebounds, and Ryanne Allen finished with 12 and six, respectively, to help Vandy improve to 11-14 on the season and 2-9 in the SEC. Makayla Daniels had 31 for the Razorbacks.
Last Meeting Between UT/Vandy
Tennessee remained perfect in SEC women's basketball play, defeating Vanderbilt in Memorial Gymnasium on January 8th, 2023, 84-71.
The 84 points scored by the Lady Vols in Nashville were the most by UT in Memorial Gymnasium since defeating Vandy there, 94-88, on Feb. 15, 2004.
Three players were in double figures for the Lady Vols (12-6, 4-0 SEC). Senior Rickea Jackson was the top scorer for UT with 23 points, while sophomore Karoline Striplin had a career-high 13 and senior Jordan Horston turned in 13 points to go along with eight assists and eight rebounds.
The Big Orange built its win streak to five games and claimed victory for the 10th time in the past 12 contests. Tennessee, which beat VU for the 15th time in the past 16 meetings in the series, remained tied atop the SEC standings along with South Carolina, LSU, Arkansas and Ole Miss.
The Commodores (9-9, 0-4 SEC), who fell to their in-state rivals at Memorial Gymnasium for the eighth-straight occasion, were led by Ciaja Harbison who had a game-high 27 points. Marnelle Garraud and Sacha Washington were also in double figures with 19 and 13, respectively.
Last Time In Knoxville
Reaching 10 wins in SEC action, the No. 13/10 Lady Volunteers topped Vanderbilt, 66-52, on Feb. 13, 2022, the last time they met in Knoxville.
Guard Jordan Horston was stellar for the Lady Vols, tallying 16 points, 13 boards, and seven assists while carding her 12th double-double of the season.
Rae Burrell posted her third game in a row with double-figure points off the bench and seventh game in nine scoring 10 plus. The senior tallied 15 points, while four Lady Vols scored eight, including graduate Alexus Dye, graduate Jordan Walker, junior Tamari Key and freshman Sara Puckett.

The Big Orange dominated on the glass all day long, out-rebounding the Commodores, 48-29, and posting their 19th double-digit margin on the boards in 25 contests.

UT also got a jolt from its bench, which posted 26 points to VU's seven, and used its height advantage to double up Vandy on points in the paint, 32-16.
Next Up For UT Women's Basketball

After Sunday, there are only two more regular seasons of Tennessee Lady Vol home games.
Tennessee's next home contest will be the Senior Day matchup vs. Auburn at noon on February 19th.
UT seniors will be saluted during pregame festivities.
The Weekend Family 4 Pack Deal will be available, with four tickets & four $10.00 concession vouchers starting at $72.00 (plus tax/fees).