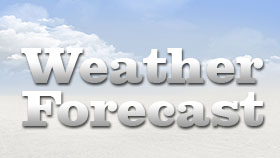 Clarksville, TN – The Clarksville-Montgomery County area is under a High Wind Warning starting Friday at 6:00am and lasting until 6:00pm that night.
For tonight, there is a chance of rain and thunderstorms after 9:00pm. The chance of showers is 90 percent. The wind will be from the East Northeast from 10 to 15 mph then changing after midnight to coming out of the South-Southwest at 15 to 20 mph. Wind gusts could reach as high as 35 mph. The low will be 58 degrees.
On Friday, there will be showers with thunderstorms before 2:00pm. The chance of precipitation is 100 percent. Rain amounts from a quarter and a half inch is possible. It will be windy, with a South Southeast wind of 25 to 35 mph that changes in the afternoon to a West Southwest wind. Gusts of wind can get as high as 55 mph.
It will be cloudy Friday night gradually becoming partly cloudy. Winds will be from the West-Northwest at 20 to 30 mph decreasing to 5 to 15 mph after midnight. Wind gusts as high as 50 mph are expected.
Sunny skies are in the forecast for Saturday. There will be a West Northwest wind of 5 mph. The high will be 61 degrees.
Saturday night will see clear skies with a 5 mph wind from the Northwest that gradually becomes calm. The low will dip to 37 degrees.
Sunday will be sunny with a high of 66 degrees. It will be mostly clear skies Sunday night with a low of 48 degrees.
Mostly sunny skies will greet everyone going to work Monday. The wind will be out of the South-Southwest at 10 to 15 mph gusting up to 25 mph. Monday night sees rain back in the forecast. There is a 20 percent chance of precipitation under mostly cloudy skies. The low will be 53 degrees.