Topic: Wind
NASA's Jet Propulsion Laboratory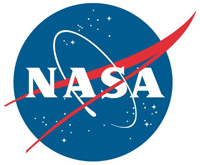 Pasadena, CA – NASA's Mars Curiosity rover just hit a new milestone: its two-thousandth Martian day, or sol, on the Red Planet. An image mosaic taken by the rover in January offers a preview of what comes next.
Looming over the image is Mount Sharp, the mound Curiosity has been climbing since September 2014. In the center of the image is the rover's next big, scientific target: an area scientists have studied from orbit and have determined contains clay minerals.
«Read the rest of this article»
NASA Headquarters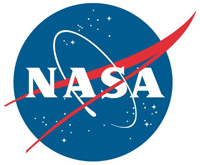 Washington, D.C. – NASA's Mars Exploration Rover Opportunity keeps providing surprises about the Red Planet, most recently with observations of possible "rock stripes."
The ground texture seen in recent images from the rover resembles a smudged version of very distinctive stone stripes on some mountain slopes on Earth that result from repeated cycles of freezing and thawing of wet soil. But it might also be due to wind, downhill transport, other processes or a combination.
«Read the rest of this article»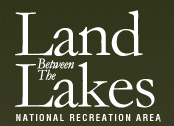 Dear Editor,
As many know, Land Between the Lakes has experienced widespread wind and water damage.
It has been confirmed that the same storm that traveled through Marshall County on Wednesday, July 6th also crossed Land Between the Lakes.
It contained a tornado which touched down near Cravens Bay Campground, traveling along the ground for approximately a quarter mile before it went across Lake Barkley into Trigg County. The high winds impacted trees, open lands and other resources along its path.
«Read the rest of this article»
Nashville, TN – The National Weather Service (NWS) reports a strong cold front is forecast to move out of the Mississippi River Valley and across Clarksville-Montgomery County and the mid-state today.
As the front approaches you can expect southerly winds to increase through the morning hours and into the afternoon. Sustained winds of 20 mph will occur with occasional gusts as high as 30 mph.
Winds this high can blow over unsecured objects like trash cans and lawn furniture and blow down small branches.
«Read the rest of this article»
Nashville, TN – The National Weather Service (NWS) in Nashville has issued a wind advisory for Clarksville-Montgomery County and parts of Middle Tennessee, which is in effect from 9:00am Tuesday, February 2nd, 2016 to midnight CST Tuesday night.
A strong surface frontal system will develop across the southern plains and push a warm front from south to north across Middle Tennessee as the Tuesday morning hours progress.
«Read the rest of this article»
Clarksville, TN – The National Weather Service reports that a surface pressure gradient will become better established across Clarksville-Montgomery County as well as Middle Tennessee as the day progresses Sunday, January 31st.
Breezy sustained winds of 15 to 25 mph are expected with occasional gusts to 30 to 35 mph especially for locations in an area along and west of the I-65 corridor and along and north of the I-40 corridor.
Occasional gusts to around 40 mph or slightly higher may be possible.
«Read the rest of this article»
Written by Whitney Clavin
NASA's Jet Propulsion Laboratory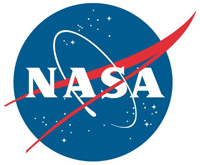 Pasadena, CA – NASA's Nuclear Spectroscopic Telescope Array (NuSTAR) and ESA's (European Space Agency) XMM-Newton telescope are showing that fierce winds from a supermassive black hole blow outward in all directions — a phenomenon that had been suspected, but difficult to prove until now.
This discovery has given astronomers their first opportunity to measure the strength of these ultra-fast winds and prove they are powerful enough to inhibit the host galaxy's ability to make new stars.
«Read the rest of this article»
Nashville, TN – A light snow is currently falling across the Clarksville-Montgomery County area as well as Middle Tennessee Wednesday morning, February 18th. Up to 1 inch is expected.
The National Weather Service (NWS) has issued a Winter Weather Advisory that is in effect until 12:00noon CTS Wednesday.
A low pressure system and cold front has swept down into Middle Tennessee overnight bringing snow and another shot of cold air.
«Read the rest of this article»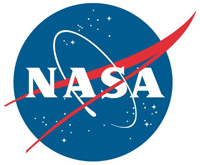 Washington, D.C. – One of the most shocking discoveries of the past 10 years is how much the landscape of Saturn's moon Titan resembles Earth.
Like our own blue planet, the surface of Titan is dotted with lakes and seas; it has river channels, islands, mud, rain clouds and maybe even rainbows. The giant moon is undeniably wet.
The "water" on Titan is not, however, H2O. With a surface temperature dipping 290 degrees fahrenheit below zero, Titan is far too cold for liquid water. Instead, researchers believe the fluid that sculpts Titan is an unknown mixture of methane, ethane, and other hard-to-freeze hydrocarbons.
«Read the rest of this article»

Nashville, TN – The Tennessee Wildlife Resources Agency will be participating in Operation Dry Water, June 22nd-24th. Operation Dry Water is a national weekend of Boating Under the Influence (BUI) education and enforcement directed toward reducing alcohol and drug-related accidents and fatalities.
Operation Dry Water is held on a weekend near the July 4th holiday to give BUI enforcement high visibility during the peak boating season. The TWRA is teaming with the U.S. Coast Guard and the State Boating Law Administrators (NASBLA). Operation Dry Water is being held for the fourth year after being launched by the NASBLA in 2009.
«Read the rest of this article»