Topic: 3M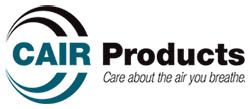 Algonquin, IL – With the COVID-19 Coronavirus pandemic plaguing the United States and people around the world, Cair Products (www.cairproducts.com) announces the development of its new Personal Active UVC Air Sterilizer is in its final stages of testing and certification. The product will be available within 45 days of the release with a "patent pending" status.
With this unit, a patent-pending active sterilization system focuses on the individual user and sterilizing the air the user breathes and exhales.
«Read the rest of this article»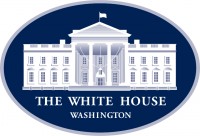 Washington, D.C. – THE PRESIDENT DONALD TRUMP: Thank you very much. I think this is going to be a very important conference and I'll get to that toward the middle, but I have a few things to report. And I want to thank you all for being here.
And I have to say, I think with social distancing that the media has been much nicer. I don't know what it is — all these empty — these in-between chairs. We probably shouldn't have anybody sitting behind you either. You know, you should probably go back. But I love it. It's so much nicer. But I shouldn't say that because you'll get me now.
«Read the rest of this article»
As severe weather threat continues, people should prepare and use free app alerts
Nashville, TN – The American Red Cross is helping people in Arkansas and several other states affected by Sunday's devastating tornadoes.
More than 200 people spent Sunday night in shelters in Arkansas that were opened or supported by Red Cross workers. The Red Cross is also providing health and mental health services and Red Cross emergency vehicles will be distributing food throughout the affected areas. «Read the rest of this article»