Topic: 7th Congressional District
5th Generation Tennessean, public servant and Special Forces Green Beret to bring life of dedication, service to the U.S. Congress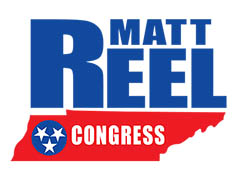 Centerville, TN – Matt Reel, a 5th generation Tennessean and Special Forces Green Beret with a long history of public service, has announced that he will run for Tennessee's 7th Congressional District. Matt, who has spent his life serving not only the people of his home state, but also his country as a member of the Untied States Army Special Forces, will bring his dedication and experience to Congress as an advocate for the people of Tennessee's 7th District.
Coming from a long line of service members, preachers, teachers and farmers, Matt and his family have lived, worked and attended school in every corner of Tennessee's 7th Congressional District.
«Read the rest of this article»
Legislators on finance committee represent 19 of the 19 counties in the district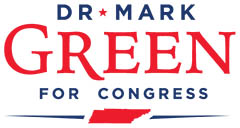 Franklin, TN – Today, Dr. Mark Green announced his 147-member Finance Committee for his campaign for Congress. 68 members of the Tennessee General Assembly are on the Finance Committee, including 14 legislators who represent all 19 of the 19 counties in the 7th congressional district.
«Read the rest of this article»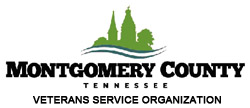 Montgomery County, TN – Dozens of entries in Clarksville-Montgomery County's annual Veterans Day Parade made their way through the streets of downtown Saturday, as hundreds lined up along the route to show respect and appreciation for our community's veterans.
A pre-parade presentation on the steps of the courthouse featured speeches by Clarksville Mayor Kim McMillan, and Montgomery County Mayor Jim Durrett, as well as the keynote speech by this year's Parade Grand Marshall CW3 John Clement, U.S. Army Ret.
«Read the rest of this article»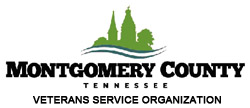 Montgomery County, TN – The Clarksville-Montgomery County Veterans Day Parade will take place on Saturday, November 11th, 2017 with pre-parade ceremonies set for 9:00am in front of the historic courthouse (south side) on Third Street in downtown Clarksville.
Keynote speaker is Army retired Chief Warrant Officer 3 John Clement, who currently serves as the Field Representative for Congressman Marsha Blackburn representing the 7th Congressional district of Tennessee.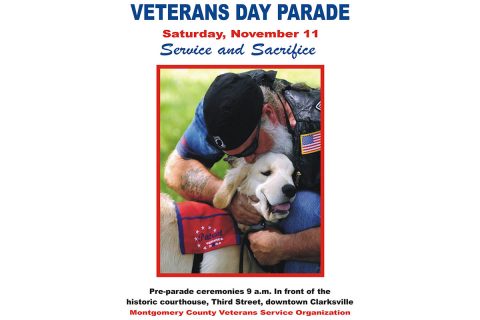 «Read the rest of this article»
A guest commentary by Credo Amouzouvik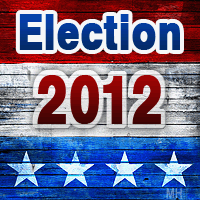 My name is Credo Amouzouvik, and I'm running for Congress in the 7th Congressional District of Tennessee. I wanted to take a moment to speak with you, the voters in Tennessee and tell you a little bit about myself.
With the upcoming election it is very important that the voters of the 7th Congressional District know the people they are voting for. Here is everything you could possibly know about myself.
«Read the rest of this article»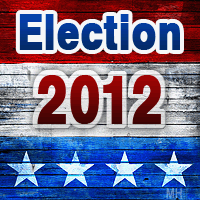 Clarksville, TN – Doctor Mark Green made a house call on the United States Senate and Congress in Washington D. C. on Wednesday April 26th, 2012 to discuss Obama Care and its implications for the doctor-patient relationship, healthcare choice and healthcare costs.
Among the list of elected officials he meet with was Senator Rand Paul of Kentucky, Congressman Marsha Blackburn of the 7th Congressional District for Tennessee who represents the Clarksville area and Congressman Michele Bachmann of the 6th Congressional District for Minnesota and former United States Presidential candidate for the Republican Party.
«Read the rest of this article»

Clarksville, TN – On Saturday, October 9th, 2010 at the G's Pancake House Restaurant, located at 803 South Riverside Drive, Clarksville, TN. starting at 12 noon.
The Coffee Party of Clarksville, Tennessee in partnership with the Clarksville Branch of the NAACP, the Hispanic Organization for Progress & Education (HOPE), and the Korean American Association of Clarksville will host a "Meet the Candidates Forum." «Read the rest of this article»
Greg Rabidoux has been hard at work since announcing that he was running for the Democratic nomination for the 7th Congressional District. Although he was unopposed in the Democratic primary, he ran his primary campaign as if he was already facing Marsha Blackburn in the November election. "We been doing everything that you would expect of a serious campaign like ours. We cover 15 counties and have been to numerous community events in each of the counties. We have
also built up a core group of supporters in each county."
«Read the rest of this article»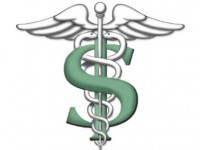 The debate over healthcare reform started with over-heated town hall meetings, many punctuated with loud, angry outbursts . It ended with an ugly confrontation between Tea Party protesters and several Members of Congress on the west front of the US Capitol. In the middle was an often bitter discussion over the future health of our nation.
Late Sunday (March 21st, 2010), The US House of Representatives by a narrow vote (219-212) passed sweeping healthcare reform legislation. Far from perfect, it is a major step towards fixing our broken healthcare system. The new law will greatly alter our system of care and provide coverage to millions of uninsured Americans. It seems destined to sit alongside the historic 1965 Medicare program in both its meaning and scope. «Read the rest of this article»
Clarksville-Montgomery County just came out of an interesting election season with last years Kurita vs Barnes State Senate Campaign, and the Obama vs McCain Presidential Race. As such one would expect that the next election cycle would be well, more laid back. Well you can forget that right now. Greg Rabidoux has declared his intent to run for the Democratic nomination to face Republican Congresswoman Marsha Blackburn in the upcoming 2010 elections for the 7th district seat. This promises to be one interesting race.
The initial exchange hints at the future intensity in store for this campaign.
According to the Memphis Commercial Appeal, Marsha Blackburn's office released this statement:
November 2010 is a long way off. Between now and then, Marsha is focused on an ambitious agenda on behalf of her 7th District constituents.She will gladly defend her record against whomever emerges from the Democratic primary.
This is Dr. Rabidoux's response:
I appreciate that Marsha Blackburn has already indicated that she will gladly defend her record during this campaign. We welcome her willingness to do so and will provide her with ample opportunities to defend her record. We only hope that she does not choose to defend her record solely through her spokesperson or scripted press releases. The people of the 7th District, especially in these critical economic times deserve to see for themselves, up close and personal, who is best qualified to lead them to the future.
«Read the rest of this article»