5th Generation Tennessean, public servant and Special Forces Green Beret to bring life of dedication, service to the U.S. Congress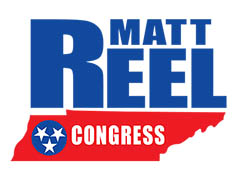 Centerville, TN – Matt Reel, a 5th generation Tennessean and Special Forces Green Beret with a long history of public service, has announced that he will run for Tennessee's 7th Congressional District. Matt, who has spent his life serving not only the people of his home state, but also his country as a member of the Untied States Army Special Forces, will bring his dedication and experience to Congress as an advocate for the people of Tennessee's 7th District.
Coming from a long line of service members, preachers, teachers and farmers, Matt and his family have lived, worked and attended school in every corner of Tennessee's 7th Congressional District.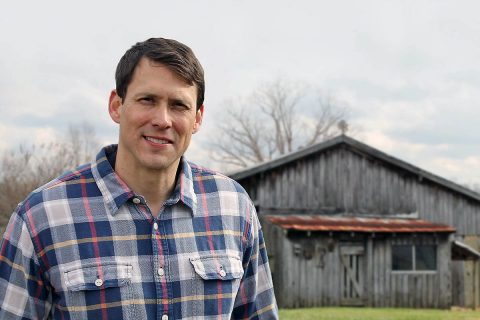 "I come from a long line of family members who have dedicated themselves to public service, and I have done my best to continue that tradition over the course of my life. I am running for Congress because I believe we deserve better than the current leadership we have in Washington." said Reed.
"All Tennesseans deserve to have representatives in the United States Congress who put country over politics, and who are willing to work across the aisle in the best interest of Tennessee rather than any one party or ideology. I will work hard to show the people that I am that person," Reel stated.
As a Special Forces Green Beret, Matt has seen combat deployments to Iraq, Afghanistan and parts in between. Matt has served over 15 years in the Army National Guard and currently serves in an operational reserve unit of the 20th Special Forces Group (Airborne), U.S. Special Operations Command. Matt will depart for another deployment in a few weeks, returning in early summer.
"Having been blessed by the gift of freedom, paid for by the generations of service members before me, we have an obligation to fight for and protect the freedoms we all hold dear for this great country. If given the opportunity, I will continue this fight in the United States Congress on behalf of all of Tennesseans. I will also do everything in my power to fight for better healthcare and benefits to improve the lives of veterans and their families. I'll be leaving for another deployment soon, so unfortunately I'll be missing the first few months of the campaign. When I return home in early summer, I'll spend every waking hour working to earn the job of representing Tennesseans in Congress."
Born, raised and educated in Tennessee, Matt learned the value of hard work growing up on the family farm in Primm Springs. Matt attended public schools, graduating in from Hickman County High School in Centerville, Tennessee and in from Austin Peay State University, where he played defensive end for the APSU Governors football team and was voted Second Team All-American.
"There is nothing more important to me than my family and my community. Growing up here with such strong Tennessee roots has taught me the value of hard work and serving your fellow man. If elected, I will bring these values to the Congress on behalf of the people of Tennessee's 7th Congressional District," said Reel.
For more information, go to www.Reel4TN.com