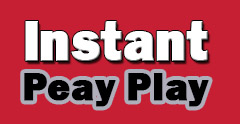 Clarksville, TN – With Austin Peay State University going through its fall semester final exams this week it gives both basketball teams and their respective coaching staffs time to reflect on the season's opening month and what they can do to prepare for the final few tune-ups before they head into Ohio Valley Conference play.
Both teams have played nine games so far, this season with the men's team posting a respectable 4-5 overall record, despite having played four road games versus power-five conference opponents, while the women's team had their longest win streak in over 13 years just end this past weekend and stand at 7-2 overall on the season.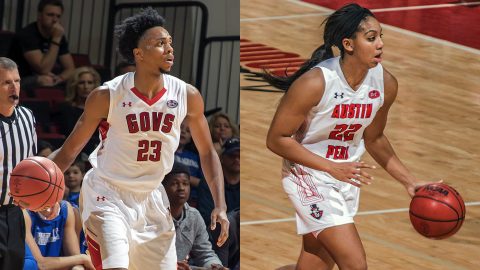 On the men's side of the ledger, first-year head coach Matt Figger and his staff have done a solid job of getting a lot of fresh faces working together in a short amount of time versus one of the tougher pre-conference schedules played by an OVC team.
In fact, three of the Govs newcomers (Dayton Gumm, Terry Taylor, Averyl Ugba) are the teams leading scorers, with each averaging 12 points or better per game, while returnees Steve Harris, Chris Porter-Bunton, Tre' Ivory and Zach Glotta have started to really adjust to the new system and are starting to hit their stride as conference play nears.
But while there has been solid play by the Govs in their first nine games there are two areas (free-throw shooting and three-point shooting) that need to be shored up before APSU enters conference play.
Currently, the Govs are last in the OVC in both categories with APSU only hitting 58.7 percent of its free throw attempts and chilly 28.2 percent of its three-point shot attempts.
If the Govs can continue to buy-in to the new philosophy and system, continue to come together as a unit while pushing their numbers up at the free-throw line and behind the arc they will be a very tough matchup come OVC play.
On the women's side, third-year head coach David Midlick has gotten his charges off to a great start despite having lost the OVC's Player of the Year, post player Tearra Banks, to graduation after last season by going to an even more up-tempo offence dominated by guards.
In fact, six of the top eight Govs in minutes played so far, this season are guards (Keisha Gregory, Brianah Ferby, Falon Baker, Bri Williams, Shelbe Piggie, Brandi Ferby), while Gregory, Baker, Williams and Brianah Ferby make up four of the top five scorers this season for the Govs.
Even with the guard-led team, the Govs are holding their own in rebounding – with opponents only out rebounding APSU by less than one per game (33.0 to 32.3), while the Govs are committing fewer turnovers despite the up-tempo pace of game they play (130-152).
But with OVC play right around the corner, the Govs must have its in-side game to be ready to become more of a factor on offense because as the season wears on teams will focus more and more in shutting down the perimeter and the three-point shot, which currently accounts for four out of every 10 shots they attempt.