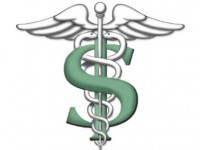 The debate over healthcare reform started with over-heated town hall meetings, many punctuated with loud, angry outbursts . It ended with an ugly confrontation between Tea Party protesters and several Members of Congress on the west front of the US Capitol. In the middle was an often bitter discussion over the future health of our nation.
Late Sunday (March 21st, 2010), The US House of Representatives by a narrow vote (219-212) passed sweeping healthcare reform legislation. Far from perfect, it is a major step towards fixing our broken healthcare system. The new law will greatly alter our system of care and provide coverage to millions of uninsured Americans. It seems destined to sit alongside the historic 1965 Medicare program in both its meaning and scope.
The debate itself was long (over a year), often fraught with deliberate distortions ("death panels" anyone?) and seemed a lifetime removed from the last time the subject was broached ("Hillarycare" is now Madame Secretary of State!).
But before the pundits and prognosticators start obsessing about who won, who lost and the political price of passage (here in Tennessee, Democratic Representatives Cooper, Gordon and Cohen voted for, their fellow Democrats Tanner and Davis against, and Republicans Wamp, Blackburn, Roe and Duncan against) let's take a brief look at what this legislation will actually mean.
Nationally, the reform will eliminate pre-existing conditions as a reason for denial of coverage, close the medicare "donut hole" for seniors, make 'recisions' or the practice of dropping individuals once they get sick unlawful, create an exchange where individuals can purchase policies, and finally provide coverage to millions of currently uninsured Americans. In Tennessee alone, roughly 900,000 Tennesseans will no longer be without any basic healthcare coverage.
In Tennessee's Congressional District 7, where I am a candidate for US Congress, reform means improved coverage for over 500,000 residents, tax credits for up to 150,000 families and 13,200 small businesses to help with coverage and nearly 100,000 Medicare beneficiaries will no longer endure the huge gap between drug cost and subsidies. Additionally, about 9,000 residents with pre-existing conditions will no longer be denied care and nearly 50,000 students will now be able to obtain coverage on their parents' insurance plans. There will also be funding for 12 community health centers in the district and the cost of uncompensated care will be reduced by an estimated $42 million annually.
But perhaps just as importantly, tragedies like the parents of a little boy locally who had to hold a barbecue to try and raise funds to pay off their several hundred thousand dollar debt they had incurred due to his pre-existing illness and denial of coverage, will be a thing of the past.
My opponent, Marsha Blackburn called the passage of the bill in part a "Death to Freedom." The only thing that died a bit more yesterday was reasoned and informed debate. That seems to happen a lot when Mrs. Blackburn weighs in on important national matters. Ironic really, since this reform will mean a renewed chance at life for so many Americans and Tennesseans.
Dr. Greg Rabidoux
About Greg Rabidoux
Dr. Greg Rabidoux, is currently an Assistant Professor of American Politics and Constitutional Law at Austin Peay State University in Clarksville, Tennessee. Greg announced his candidacy for Tennessee 's 7th Congressional District in June of 2009. Born in a rural, farming area of Connecticut , Greg is the youngest of three children.  He and his wife Mara have one son, Valentin, who began his public education this fall.