Topic: Jim Cooper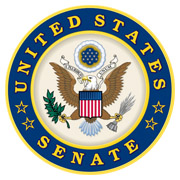 Nashville, TN – U.S. Senator Marsha Blackburn (R-Tenn.) has urged support of Tennessee Governor Bill Lee's request for a major disaster declaration as a result of the intentional explosion in Nashville.
"Tennesseans are so grateful for the tremendous law enforcement resources dedicated to solving this horrendous and cowardly attack. This has been a trying year for Nashville, but we are strong and we will recover," said Senator Blackburn. "I am urging President Trump to declare a major disaster declaration to provide all necessary federal resources to help Nashville's recovery and support the small business owners that have already been hurting from the pandemic."
«Read the rest of this article»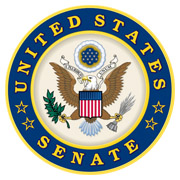 Washington, D.C. – United States Senators Lamar Alexander (R-Tenn.) and Marsha Blackburn (R-Tenn.) and Representatives Tim Burchett (R-Tenn.), Steve Cohen (D-Tenn.), Jim Cooper (D-Tenn.), Scott DesJarlais (R-Tenn.), Chuck Fleischmann (R-Tenn.), David Kustoff (R-Tenn.), Phil Roe (R-Tenn.) and John Rose (R-Tenn.) sent a letter to President Donald Trump urging the administration to abandon its proposal to sell the Tennessee Valley Authority's (TVA) transmissions assets.
"We write to state our strong objections to Office of Management and Budget's (OMB) proposal to sell the Tennessee Valley Authority's (TVA) transmission assets. This proposal was soundly rejected by Congress last year when OMB recommended selling TVA's transmission assets."
«Read the rest of this article»

Clarksville, TN – Austin Peay State University music education student Austin Ward is far from a natural-born politician; his first love will always be music.
However, Ward's time as a university student has taught him that there is much more to music than just his instrument – and that music is worth fighting for at the highest levels of government.
«Read the rest of this article»

The Consul-General of Japan at Nashville and Mrs. Hiroshi Sato held a gala reception in honor of the Birthday of His Majesty, the Emperor of Japan, at the Nashville Airport Marriott Thursday night. Bill Larson and Mark Haynes of clarksvilleonline.com were invited, as Mark had a previous engagement, I was invited to go in his place. It was an unforgettable event.
This year is the celebration of the seventy-seventh birthday of His Imperial Majesty the Emperor Akihito. His birthday is celebrated as National Day (tenno no tanjobi) in Japan.The real birthday of this Emperor is on December 23. (The birthday celebration changes with the birth date of each Emperor.) Well wishes, banners, and flags are evident in Japan during this celebration and the Emperor usually marks the occasion with a special address to his people.
«Read the rest of this article»
Opening Marks Major Milestone in State's 2nd Largest Recovery Act Funded Project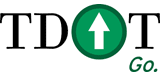 Nashville, TN – TDOT Commissioner Gerald Nicely joined Federal Highway Administrator Victor Mendez, Mayor Karl Dean, State Senator Douglas Henry, and other state and local officials in Nashville to celebrate the opening of the new flyover ramp from Interstate 40 East to Briley Parkway in west Nashville. The $32 million interchange modification project is being totally funded through money from the American Recovery and Reinvestment Act.
"The Recovery Act is delivering transportation projects that otherwise would have remained on the shelfbooks," Administrator Mendez said.  "Instead of half-finished highways and interchanges, these funds — Recovery Act dollars are bringing projects to completion and making communities more livable all around the country."
TDOT traffic counts estimate 42,000 vehicles use this interchange each day, in addition to the 100,000 vehicles that travel this stretch of I-40 daily. «Read the rest of this article»
Officials urge Tennesseans to help families, friends, neighbors file for assistance now


Nashville, TN – Brenda Duck, an AARP member who lives in a Nashville neighborhood devastated by last month's floods, says she wouldn't be able to repair her home without federal assistance – including a low-interest loan from the Small Business Administration.
Duck joined U.S. Rep. Jim Cooper, Nashville Mayor Karl Dean, SBA public affairs specialist D. Jelani Miller and AARP Tennessee Advocacy Director Patrick Willard in urging Tennesseans to file for flood assistance during a news conference at the Bellevue FiftyForward Center.
Willard said AARP organized the press conference to draw the attention of as many people as possible to the importance of getting the SBA form completed. "We want to make sure that family members, neighbors, co-workers, fellow church-goers, the mayor, the congressman—everyone gets this word out to affected homeowners so we can make sure we can recover as quickly as possible," he said. «Read the rest of this article»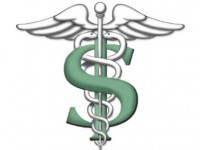 The debate over healthcare reform started with over-heated town hall meetings, many punctuated with loud, angry outbursts . It ended with an ugly confrontation between Tea Party protesters and several Members of Congress on the west front of the US Capitol. In the middle was an often bitter discussion over the future health of our nation.
Late Sunday (March 21st, 2010), The US House of Representatives by a narrow vote (219-212) passed sweeping healthcare reform legislation. Far from perfect, it is a major step towards fixing our broken healthcare system. The new law will greatly alter our system of care and provide coverage to millions of uninsured Americans. It seems destined to sit alongside the historic 1965 Medicare program in both its meaning and scope. «Read the rest of this article»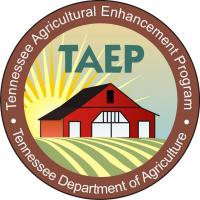 Nashville – The Tennessee Department of Agriculture today announced the allocation of more than $572,000 to help five area food banks with the cost of providing food to the needy. The funds were provided through the American Recovery and Reinvestment Act.

"Food banks can be a real a lifeline to some of our state's most vulnerable citizens," said Governor Phil Bredesen. "These Recovery Act funds will help put food on the table for Tennesseans in need."

"At a time when more and more people are turning to food banks for help, I am pleased that Second Harvest Nashville will receive these funds to help continue providing necessary services to our community," said U.S. Rep. Jim Cooper of Nashville. «Read the rest of this article»

Nashville – In the aftermath of Rep. Jim Cooper's statements on July 26 in The Tennessean and on Face the Nation that he would not vote in favor of the America's Affordable Health Choices Act (also known as "H.R. 3200") to bring quality, affordable healthcare to all residents of his district, constituents in Cooper's district who would benefit from the bill's passage responded.

"As a small business owner who knows I need to offer quality, affordable healthcare to all my employees in order to attract the best workers and to compete with larger businesses, I support H.R. 3200 and so should Rep. Cooper," said Chris Link of Imagination Branding, which is based in Nashville. "I want to know why Rep. Cooper is standing in the way of sensible legislation that will help small business owners like me." In the Fifth Congressional District, 16,000 small businesses could receive tax credits to provide coverage to their employees, according to a recent report from the House of Representatives' Energy & Commerce Committee. «Read the rest of this article»

FAIR Act Would End Political Gerrymandering

WASHINGTON – U.S. Reps. John Tanner (D-TN), Mike Castle (R-DE), Allen Boyd (D-FL), Jim Cooper (D-TN) and Baron Hill (D-IN), along with U.S. Sen. Tim Johnson (D-SD) are joining with redistricting reform advocates to end gerrymandering – the political power grab that too often cripples Congress' ability to work together on bipartisan solutions.
They introduced the bipartisan, bicameral Fairness and Independence in Redistricting (FAIR) Act at a Capitol Hill press conference with redistricting reform advocates and grassroots leaders, including Americans for Redistricting Reform. Tanner has sponsored similar legislation since 2005.
"We must reform the system so the people can elect their representatives instead of allowing politicians to select their constituents with computer software based on strictly political considerations," Congressman Tanner said. "When politicians draw district lines, it often favors political partisanship and self-protection over public interest. Gerrymandered districts breed partisanship and discourage Members of Congress from working across the aisle on real solutions to the challenges facing our country."
"The political center continues to disappear, and fewer Members are willing to work across the aisle," Congressman Castle said. "Instead we are seeing increased identification with political parties and issues driven and debated from the more extreme ideologies. Curbing this trend isn't impossible; we can make a difference with this legislation." «Read the rest of this article»