Topic: Airport Terminal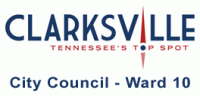 Clarksville, TN – In recent weeks I have received calls or emails concerning the Clarksville Department of Electricity (CDE). Some concerned billing while others were related to service, especially during the outages due to the storms.
This past week I had the opportunity to meet with Brian Taylor, Director of CDE, for over two hours. He was very gracious in wanting to address my questions and provide factors and details CDE faces in providing electrical service to our city. I want to publicly thank him for taking time to meet with me. «Read the rest of this article»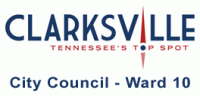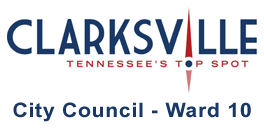 Clarksville, TN – Over the next couple of days I will write about the proposed 2013 Clarksville City budget.
After several months of work the mayor got the final budget pieces (and most important – predicted revenue and predicted spending totals) to council members Friday night (June 1st, 2012) and wants the council to conduct its first vote this Thursday (June 7th). «Read the rest of this article»
Clarksville, TN – After weeks of miscommunication, and misunderstanding over invoices related to the construction of the new airport terminal, it appears that the Airport Authority is going to get it's money from the City of Clarksville.
Accusations had been running rampant on all sides of the issue, concerning unpaid bills, causing some city and county leaders to question what was going on at Outlaw Field.  Further questions about cost over-runs, and "change orders" were of concern.
The accusations had reached a fever pitch, and last Friday, board chairman Dr. Ron Whitford met with Clarksville mayor Kim McMillan to come to an understanding of the problem.  It appears that the city is following through with its promise. «Read the rest of this article»
Clarksville, TN – It looks to be a jammed packed evening at the council with the regular executive council session and a special session of the council to follow.
In the CDE part of the special session, several parts such as changes to the items voted on last week and appointment of a potential new CDE board have not been seen by council members until this evening (Wednesday) and the mayor is asking us to vote an approval at Thursday's special session. «Read the rest of this article»

Clarksville, TN – The city council met in a special budget session Thursday evening that started at 5:30pm and did not finish until 11:00pm. There are many details that I will pass on to you, but due to the lateness of the hour I will send that tomorrow (Friday).
However, I will tell you the mayor's proposed budget passed by a 7-yes and 6-no vote. Only the mayor's vote allowed the budget to pass this first round. I voted "no" as I have many issues with this budget. «Read the rest of this article»
Clarksville, TN – A number of things have been happening or underway and I thought I would pass on some info to keep you up to date.
International Council of Shopping Centers (ISCS) – A couple of weeks ago city and chamber representatives went to Las Vegas to promote the city for new business opportunities. As with every promotion effort, only time will tell how successful things were. «Read the rest of this article»